Archive of films

As I Open My Eyes / A peine j'ouvre les yeux
On the eve of Tunisia's Jasmine Revolution during the Arab Spring of 2010, a young woman named Farah feels she has to be the one to decide what to do with her life. She seems to have tolerant parents and open-minded friends but, in both cases, she has to put up a bit of a fight. Worst of all, however, is her conflict with the dictatorial regime, which is less than thrilled with the lyrics of her songs.

Synopsis
On the eve of Tunisia's Jasmine Revolution, a young woman struggles against family and society to pursue a singing career in this impressive, generally nuanced debut. Sharply yet subtly capturing the atmosphere of fear fostered by the dictatorship of President Ben Ali, this deftly made drama is especially attuned to the myriad forms of surveillance, from the prurient to the political. Showcasing a stand-out lead performance by first-timer Baya Medhaffer, who plays an aspiring thrush in a new band about to perform their first gig, the film boasts an appealing youthfulness, buoyed by intriguing compositions from Iraqi musician Khyam Allami. At the same time, it skillfully conjures the pressure-cooker atmosphere lying just below Tunisia's surface during the waning days of the dictatorship in 2010, opening our eyes to a society where informers are discovered in unlikely places, and expectations for women run counter to self-expression.
Jay Weissberg
About the director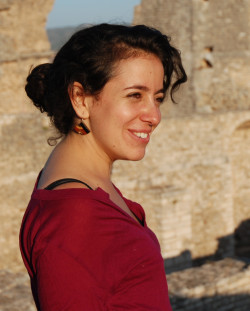 Leyla Bouzid (b. 1984, Tunis, Tunisia) left her homeland in 2003 to study in Paris – French literature at the Sorbonne and direction at the renowned La Fémis film school. Her first forays into film involved writing the scripts for six shorts, some of which she directed, including the award-winning titles Soubresauts (Mkhobbi fi Kobba, 2012) and Zakaria (2013). Her freshman offering As I Open My Eyes takes up political issues, especially women's emancipation in Arab society, while employing as a backdrop the volatile atmosphere in Tunisia on the eve of the 2010 Jasmine Revolution. The debut claimed attention at the festivals in Venice and Rotterdam.
About the film
Color, DCP

| | |
| --- | --- |
| Section: | Variety Critics' Choice |
| | |
| Director: | Leyla Bouzid |
| Screenplay: | Leyla Bouzid, Marie-Sophie Chambon |
| Dir. of Photography: | Sébastien Goepfert |
| Music: | Khyam Allami |
| Editor: | Lilian Corbeille |
| Art Director: | Raouf Helioui |
| Producer: | Sandra Da Fonseca, Imed Marzouk |
| Production: | Blue Monday Productions, Propaganda Production |
| Coproduction: | Hélicotronc |
| Cast: | Baya Medhaffer, Ghalia Benali, Montassar Ayari, Aymen Omrani, Lassaad Jamoussi |
| Sales: | Doc & Film International |
Guests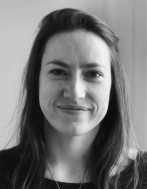 Hannah Horner
Sales Agent