The final day of a mega-personality of Italian cultural and public life: poet, novelist, director, and actor Pier Paolo Pasolini, whose barbaric murder on November 2, 1975 has never been fully explained. In Abel Ferrara's work, presented at the 2014 Venice festival, Willem Dafoe takes the titular lead.

Synopsis
Late on the night of November 2, 1975 the body of Pier Paolo Pasolini was found in Ostia. The mysterious death of the Italian poet, novelist, director, and actor, brutally murdered at age 53, has never been solved. The man whose take on society and its future attracted, titillated, and provoked many during his lifetime never ceases to intrigue filmmakers. One of these is Abel Ferrara, who introduced his Pasolini (starring Willem Dafoe) at the Venice fest in 2014. The picture takes in Pasolini's final day, his talks with his mother and friends, until the moment he gets in his Alfa Romeo, headed for adventure on the outskirts of town. The record of a typical day and the reconstruction of its climax – with an account of the possible background to the murder – blend into surreal visions inspired by the unfinished novel Petrolio, published some years after the death of a personality for whom Italian public life and culture today has no substitute.
Eva Zaoralová (2012)
About the director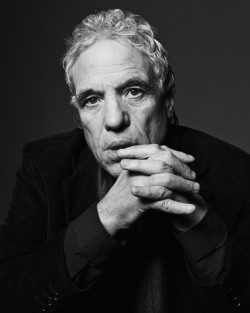 Abel Ferrara (b. 1951, New York City) started out shooting amateur movies on Super 8. In the late 70s he created The Driller Killer (1979), followed soon after by Ms. 45/Angel of Vengeance (1981); their positive reviews helped him launch a career as a cult personality of independent film with a penchant for investigating the psychopathic violence that attracts the sordid characters of the sordid world of the big city (especially New York). His best known films include King of New York (1989), Bad Lieutenant (1992), Body Snatchers (1993), Snake Eyes (1993), The Addiction (1994), The Funeral (1996), The Blackout (1997), New Rose Hotel (1998), 'R Xmas (2001), Mary (2005), 4:44 Last Day on the Earth (2011), Welcome to New York (2014), and Pasolini (2014).
About the film
Color, DCP

| | |
| --- | --- |
| Section: | Special Events |
| | |
| Director: | Abel Ferrara |
| Screenplay: | Maurizio Braucci podle námětu / based on an idea by Abel Ferrara, Nicola Tranquillino |
| Dir. of Photography: | Stefano Falivene |
| Editor: | Fabio Nunziata |
| Art Director: | Igor Gabriel |
| Producer: | Thierry Lounas, Conchita Airoldi, Joseph Rouschop |
| Production: | Capricci, Urania Pictures, Tarantula, Dublin Films |
| Coproduction: | Arte France Cinéma |
| Cast: | Willem Dafoe, Ninetto Davoli, Riccardo Scamarcio, Valerio Mastandrea, Adriana Asti, Maria de Medeiros |
| Sales: | Funny Balloons |
| Distributor: | Film Europe s.r.o. |
Guests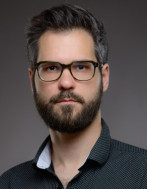 Jan Hladoník
Distributor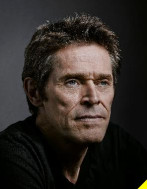 Willem Dafoe
Actor