Michael Stone makes a living motivating other people, but he himself lacks a fundamental zest for life and longs to be released from his everyday routine. Lisa seems to be the embodiment of that wish… Screenwriter Charlie Kaufman has proven that his scripts may not even need actors because his lines can make puppets come alive, and their sorrow differs in nothing to the human kind.

Synopsis
Michael is a well-known motivational speaker who travels the country giving lectures to enterprising managers on increasing productivity among their workforce. But he doesn't believe in his own hackneyed pearls of wisdom anymore and his life just comes down to lonely visits to drab convention hotels where he is essentially hiding from his wife, whom he can't stand. Human society has become so alien to him that the faces of everyone else merge into one. But this all changes when he meets Lisa – the unexpected anomaly who brings back his zest for life. Lisa is exceptional and her voice allows Michael to forget the soulless existence he has led for years, at least for one evening. In this melancholy animation piece the destiny of the lovelorn man and diffident woman is only part of the story. As in Kaufman's previous work Synecdoche, New York, here we will also discern a whole series of veiled meanings and allegories concealed within an artfully constructed narrative that effortlessly blends both dream and reality.
Nikola Paggio
About the director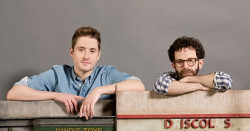 Charlie Kaufman (b. 1958, New York) became celebrated as the scripter for the eccentric and unusually complex stories underlying Being John Malkovich (1999), Adaptation (2002) and Eternal Sunshine of the Spotless Mind (2004). He debuted as a director in 2008 with Synecdoche, New York, about a stage director who, towards the end of a successful career, feels the need to make a major impact on the world. In Anomalisa he returns to the themes of isolation and the quest for fulfilment. Duke Johnson (b. 1979, St. Louis, Missouri), animator, producer and director, studied at Tisch School of the Arts in New York and later attended the AFI Conservatory in LA. His college film Marrying God (2006) won many awards. Anomalisa won the Grand Jury Prize, the first animated film in the history of the Venice IFF to do so.
Contacts
CinemArt, a.s.
Národní 60/28, 111 21, Praha 1
Czech Republic
Tel: +420 224 949 110
E-mail: [email protected]
www: www.cinemart.cz

Paramount Pictures
5555 Melrose Avenue, CA 90038, Hollywood
United States of America
www: www.paramount.com

About the film
Color, DCP

| | |
| --- | --- |
| Section: | Special Events |
| | |
| Director: | Charlie Kaufman, Duke Johnson |
| Screenplay: | Charlie Kaufman |
| Dir. of Photography: | Joe Passarelli |
| Music: | Carter Burwell |
| Editor: | Garret Elkins |
| Art Director: | John Joyce, Huy Vu |
| Producer: | Rosa Tran, Duke Johnson, Charlie Kaufman, Dino Stamatopoulos |
| Production: | Starburns Industries, Snoot Entertainment |
| Cast: | Hlasy / Voices: Jennifer Jason Leigh, Tom Noonan, David Thewlis |
| Sales: | Paramount Pictures |
| Distributor: | CinemArt, a.s. |
Guests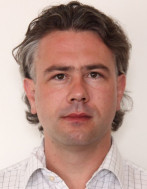 Marek Jeníček
Distributor, Producer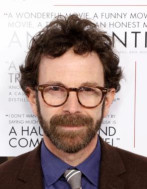 Charlie Kaufman
Screenwriter / Film Director