The endlessly fascinating shower scene (i.e. murder) in Hitchcock's Psycho took a week to shoot. Thus each and every shot of the most chilling joke in film history has its place, and the sophisticated puzzle it presents is worth decoding. Thanks to the enthusiastic creators of this documentary collage, film analysis has never before been this entertaining or engaging.
Synopsis
It took Hitchcock all of three minutes to forever change the rules of how the thriller game is played and to deeply shake the security and naïve trust of the moviegoing public. Marion Crane's legendary murder in Psycho was originally just a malicious joke by the wily director. For audiences of the time, however, it felt like an ice cold shower and has proved to this day to be the revolutionary act nonpareil that churned the calm waters of commercial cinema. Having been spared the original shock, later generations admire the scene with detachment, but that merely fosters unabated fascination. Fueled by geek-like obsession, the documentary essay 78/52 comes at this turning point in film history from multiple perspectives – from backstage stories and the recollections of various filmmakers to in-depth investigations and academic analyses. Each of the scene's 52 shots has a story to tell, and in the collage of viewpoints we appreciate the oft-seen and imitated scene as a work of brilliant sophistication and unsuspected visual poetry, with a heretical bent that sees Marion's death accompanied by the death of God.

Jakub Jiřiště
About the director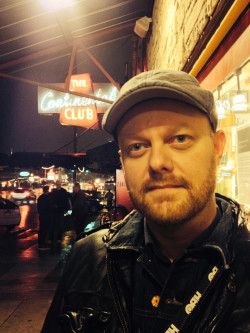 Alexandre O. Philippe (b. Geneva) holds an MFA in dramatic writing from New York University's Tisch School of the Arts, but he decided to pursue documentary film direction, with the goal of recording and investigating our current global pop culture. This thematic tendency can be seen in one of the first "digital democratic documentaries," The People vs. George Lucas (2010), in which he elaborates with ample exaggeration on fan disenchantment with George Lucas. He focused on the theme of celebrity in his subsequent documentary portrait The Life and Times of Paul the Psychic Octopus (2012), taking up the hubbub surrounding eight-armed Paul, who became an international superstar thanks to reliably predicting the results of a world soccer championship. In 2014 he chose the seemingly evergreen zombie phenomenon as the subject of another entertaining pop culture probe: the feature-length documentary Doc of the Dead.

About the film
Color, Black & White, DCP

| | |
| --- | --- |
| Section: | Out of the Past |
| | |
| Director: | Alexandre O. Philippe |
| Screenplay: | Alexandre O. Philippe |
| Dir. of Photography: | Robert Muratore |
| Music: | Jon Hegel |
| Editor: | Chad Herschberger |
| Producer: | Kerry Deignan Roy |
| Production: | Exhibit A Pictures |
| Sales: | Dogwoof |
Guests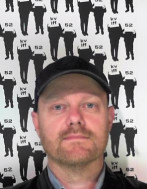 Alexandre O. Philippe
Film Director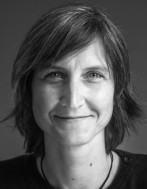 Annick Mahnert
Festival Organizer, Producer, Sales Agent, Service Company Rep.