Archive of films

Birds Are Singing in Kigali / Ptaki śpiewają w Kigali
We meet ornithologist Anna in 1994 just as genocide is raging in Rwanda, perpetrated by the majority Hutus against the Tutsis. Anna manages to save the daughter of a colleague whose family has been murdered, and she takes her to Poland. But the woman returns to Rwanda to visit the graves of her loved ones. The director originally worked on the movie with her husband Krzysztof Krauze (My Nikifor – Crystal Globe, KVIFF 2005), but after his death in 2014 she eventually finished this challenging picture alone.

Synopsis
We catch up with Polish ornithologist Anna in Africa in 1994 just as Rwanda's Hutu majority has unleashed genocide against the smaller population of Tutsis. Anna manages to save the daughter of a local colleague whose entire family has been murdered, and she takes her back to Poland. Trauma from the experience, as well as quick tempers on the part of both women, prevent them from finding peace; on top of that, Claudine refuses to play the victim. Later, when the position of the Rwandan tribes is reversed, the young woman returns home. Unwilling to take the steps necessary to advance her scientific career Anna follows Claudine back to Africa, and there she observes the Tutsi woman's search for traces of her former life and the graves of her loved ones. Everywhere she goes, Claudine comes up against the survivors' attempts to come to terms with what they have lost. Although in 1996 power is in the hands of the Tutsis, the peace is fragile, and the near universal poverty aids the forces of evil. The movie, begun in cooperation with Krzysztof Krauze (My Nikifor – Crystal Globe at KVIFF 2005), was completed after his death by his wife and longtime cooperator Joanna Kos-Krauze.

Eva Zaoralová (2012)
About the director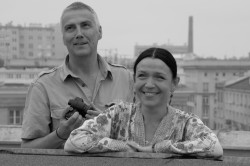 Joanna Kos-Krauze (b. 1972, Olsztyn, Poland), director, screenwriter, and producer, president of the Directors' Guild of Poland, member of the European Film Academy and the Polish Film Academy. Starting in the mid-1990s she gained professional filmmaking experience as a second unit director and head of casting. The turning point in her career came with projects she took on with her husband, respected director and screenwriter Krzysztof Krauze (1953, Warsaw – 2014, Grodzisk Mazowiecki, Poland). He celebrated international directing success (Crystal Globe, Best Director, Best Actress for Krystyna Feldman at KVIFF 2005 and a Golden Hugo at the Chicago IFF) with My Nikifor (2004), co-written by Joanna. The pair then co-wrote and co-directed the no less successful movies Savior Square (Plac Zbawiciela, 2005 – Golden Lion at the Polish Film Awards in Gdynia, competed at KVIFF 2007) and Papusza (2013 – Special Mention at KVIFF 2013).

Contacts
KOSFILM Joanna Kos-Krauze
Paavo Nurmiego 79, 03-289, Warsaw
Poland
Tel: +48 536 870 190
E-mail: [email protected]

Press kit

Press kit
About the film
Color, DCP
World premiere
| | |
| --- | --- |
| Section: | Official Selection - Competition |
| | |
| Director: | Joanna Kos-Krauze, Krzysztof Krauze |
| Screenplay: | Joanna Kos-Krauze, Krzysztof Krauze |
| Dir. of Photography: | Krzysztof Ptak, Józefina Gocman, Wojciech Staroń |
| Editor: | Katarzyna Leśniak |
| Art Director: | Claudine Murenzi, Agnieszka Zawadowska |
| Producer: | Joanna Kos-Krauze |
| Production: | KOSFILM Joanna Kos-Krauze |
| Coproduction: | TVP S.A Telewizja Polska, Odra-Film, Narodowe Centrum Kultury, Studio A, Polish Film Institute |
| Cast: | Jowita Budnik, Eliane Umuhire |
| Contact: | KOSFILM Joanna Kos-Krauze |
Guests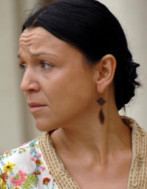 Joanna Kos-Krauze
Film Director, Producer, Screenwriter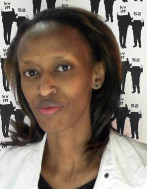 Claudine Murenzi
Art Director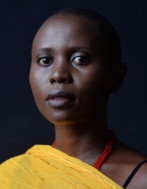 Eliane Umuhire
Actress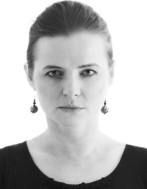 Jowita Budnik
Actress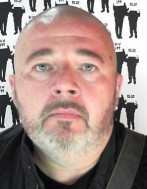 Witold Wieliński
Actor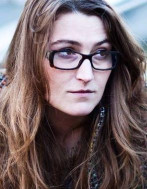 Józefina Gocman
Director of Photography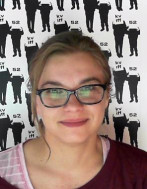 Aleksandra Bielska
Line-producer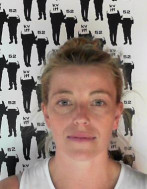 Katarzyna Leśniak
Film Editor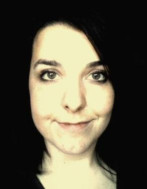 Aleksandra Biernacka
Publicist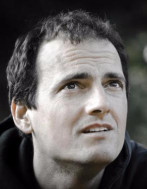 Wojciech Staroń
Producer