Germany
2012, 88 min

Section: 30 Years of the European Film Academy
Year: 2017
Young Niko gains experience left and right but he doesn't seem to know what to do with it. He wants to be alone, or at least to be silent, but people keep asking him things. And so while contemporary Berlin pulsates around him, the young man wrestles with recklessness because it might lead to the premature end of his journey.

Synopsis
Niko breaks another appointment with a good-looking girl, acting as if he isn't interested. On top of that, he loses his license and doesn't even have enough for a coffee: his bank balance is looking desperate. Maybe Niko is just having a bad day but it's more likely that things are always like this, because life can be hard even if there's not much going on. With a subtle nod to Woody Allen and the films of the French New Wave, the movie builds a subdued mood with the support of an intriguing character whose behavior, although he does nothing wrong, occasionally goes astray. Although they appear only briefly, the supporting characters are also memorable: they reveal quite a bit about themselves as they go about influencing the main character. Despite its contemporary Berlin setting, the style of the film and its music stand in opposition to the spontaneity of the modern metropolis as the director draws the viewer's attention to an introverted hero who walks the streets without ever taking his eyes off the sidewalk.

MFF KV
About the director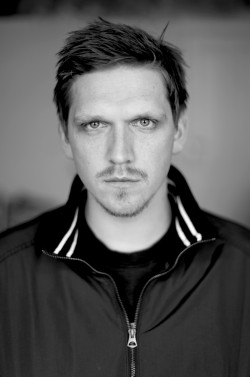 Jan Ole Gerster (b. 1978, Hagen, Germany) gained experience at X-Filme Creative Pool productions where he worked on the filming of Tom Tykwer's The Princess and the Warrior (2000) and Heaven (2002). He was assistant to director Wolfgang Becker on Goodbye, Lenin! (2003), and he also directed a documentary about the making of the film. He has created several commercials and music videos, as well as a documentary about Yann Tiersen, the composer who wrote the score for Amélie (2000). The tragicomedy Oh Boy, his feature debut, had its world premiere in the Forum of Independents competition at the 47th KVIFF and won six Lolas at the German Film Awards; the director then received the European Film Academy's FIPRESCI Prize as European Discovery of the Year.

About the film
Black & white, DCP

| | |
| --- | --- |
| Section: | 30 Years of the European Film Academy |
| | |
| Director: | Jan-Ole Gerster |
| Screenplay: | Jan Ole Gerster |
| Dir. of Photography: | Philipp Kirsamer |
| Music: | Cherylin MacNeil |
| Editor: | Anja Siemens |
| Art Director: | Juliane Friedrich |
| Producer: | Marcos Kantis, Alexander Wadouh, Martin Lehwald |
| Production: | Schiwago Film GmbH |
| Coproduction: | Chromosom Filmproduktion, Hessischer Rundfunk |
| Cast: | Tom Schilling, Marc Hosemann, Friederike Kempter, Michael Gwisdek |
| Contact: | Schiwago Film GmbH |
Guests
Jan-Ole Gerster
Film Director