Archive of films

How Viktor "the Garlic" Took Alexey "the Stud" to the Nursing Home / Kak Vitka Chesnok vez Lecha Shtyrya v dom invalidov
This inventive road movie about a son and father finding their way to one another has none of the sentiment normally associated with this kind of subject matter. The film introduces an ensemble of wild characters from the lowest social strata, viewed through a lens that finds a balance between the work's profoundly human dimension and its stylishly ironic commentary on contemporary society.
Synopsis
Viktor spends his free time trawling bars with ladies of questionable repute, from where he is picked up by a wife he doesn't love, the mother of a child they never planned. Viktor himself was abandoned by his own father, his mother then committed suicide, and he was left to grow up in an orphanage. Years later, his errant dad returns, now a disabled felon, and Viktor discovers a timely legacy is in the offing – his father's apartment. The documentation for securing dad's move into an old people's home is signed in a flash. Nevertheless, the only one that can take him is miles away and, what's more, the invalid starts to recuperate during the journey, which is when their real problems begin. This unconventional road movie with its stylish soundtrack is set in a profoundly realistic Russia, whose depiction betrays a great sense of sophistication and satire. The adventurous pilgrimage to the nursing home uncovers secrets from the father's past and also similar patterns of behaviour in the two men. In addition to its witty plot line, the film boasts fine performances both from rising star Yevgeny Tkachuk and Zvyagintsev masters Alexey Serebryakov (Leviathan) and Andrey Smirnov (Elena).

Kamila Dolotina
About the director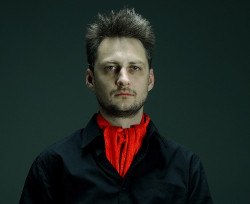 Alexander Hant (b. 1985, Khanty-Mansiysk, USSR), born Alexander Yevseyev, studied film direction under Karen Shakhnazarov and recently graduated from the Gerasimov Institute of Cinematography (VGIK); his choice of professional name was inspired by his hometown. His uncommon talent began to emerge during his coursework, and his etudes from that time, At the Opera (V opere, 2011) and Dinner (Uzhin, 2012), won awards at a student film festival. He was subsequently entrusted with the task of turning the award-winning screenplay by fellow student Alexey Borodachev into a feature film. The recognition Hant has earned for his work is reflected in his ability to secure the outstanding Russian actor Alexey Serebryakov for one of the main roles; resident in Canada, the actor even relinquished his fee in view of the debut feature's budget restrictions.

Contacts
VGIK - Debut
Wilhelm Pieck 3, 129 226, Moscow
Russia
Tel: +7 499 143 9289
E-mail: [email protected]

Press kit

Press kit
About the film
Color, DCP
World premiere
| | |
| --- | --- |
| Section: | East of the West - Competition |
| | |
| Director: | Alexander Hant |
| Screenplay: | Alexey Borodachev |
| Dir. of Photography: | Daniil Fomichev |
| Editor: | Nataly Shmidt |
| Art Director: | Asya Davydova |
| Producer: | Fedor Popov, Vladimir Malyshev |
| Production: | VGIK - Debut |
| Cast: | Yevgeny Tkachuk, Alexey Serebryakov, Andrey Smirnov |
| Contact: | VGIK - Debut |
Guests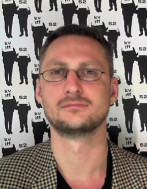 Alexander Hant
Film Director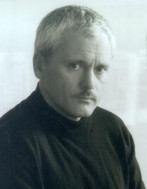 Fedor Popov
Producer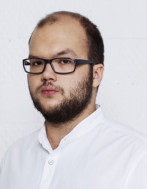 Daniil Fomichev
Director of Photography