This tale of a proud and beautiful young woman unfolds in the harsh world of the 17th-century Norwegian countryside, in a region of ore mines and smelting furnaces. The orphaned An-Magritt must fight for her very survival in a violent male world. Hardened by drudgery and fate´s disfavour, she learns to handle herself like a man. But then someone unexpectedly arrives who is unlike any other man she has known, and she awakens to love.
Synopsis
The film is an adaptation of the well-known novel trilogy Bread of Night by Norwegian writer Johan Falkberget. The plot, set in the ravishing natural landscape of the Norwegian countryside, offers a slice of 17th-century life in a rugged region of ore mines and smelting furnaces. The heroine, An-Magritt, is a simple woman who thrives because of her beauty and her exceptional survival skills. The village of her birth is a harsh environment dominated by men; as an orphan girl it was all she could do just to survive. She learned to handle herself as a man in husbandry and trade, and even to read and write. Her hard life is full of daily drudgery and adversity, struggling against poverty, prejudice, and the natural elements. Then her unapproachable pride is broken by the arrival of a stranger - Johannes, a German scholar and builder of waterwheels. Charmed by his noble masculinity, An-Margitt experiences the power of love, but human malice and resentment can still do their work. 
About the director

Arne Skouen (b. 1913, Oslo) is a legend of Norwegian cinematography. He started out in the 1930s, first as a journalist and dramatist. As a director he debuted in 1949, and over the next twenty years shot 16 more features, many of which had a major influence on the development of Norwegian film. Selected filmography: Street Kids (Gategutter, 1949), Fire in the Night (Det brenner i natt, 1955), Cold Tracks (Kalde spor, 1962), About Tilla (Om Tilla, 1963), An-Magritt (1969). Skouen's Nine Lives (Ni liv, 1957), proclaimed in 1991 as the best Norwegian film ever made, is one of the country's few movies to be nominated for an Oscar. An-Magritt is a film adaptation of a Norwegian national work which features an outstanding performance by Liv Ullmann in the title role, and picturesque camerawork by Swedish director of photography Sven Nykvist.
Contacts
Norwegian Film Institute
Box 482 Sentrum, 0105, Oslo
Norway
Tel: +47 224 745 00
Fax: +47 224 745 97
E-mail: [email protected]
www: www.nfi.no

About the film
Color, 35 mm

| | |
| --- | --- |
| Section: | Nature and Landscape in Norwegian Cinema |
| | |
| Director: | Arne Skouen |
| Screenplay: | Arne Skouen, podle románu Johana Falkbergeta/based on a novel by Johan Falkberget Chléb noci / Our Nightly Bread |
| Dir. of Photography: | Sven Nykvist |
| Music: | Maj a/and Gunnar Sønstevold |
| Editor: | Bjørn Breigutu |
| Producer: | Sverre Gran |
| Production: | Norsk Film A/S |
| Cast: | Liv Ullmann, Wolf von Gersum, Per Oscarsson, Claes Gill |
| Contact: | Norwegian Film Institute |
| | |
| www: | www.nfi.no |
Guests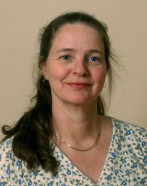 Astri Blindheim
Film Institution Rep.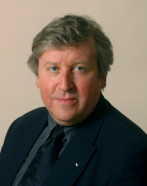 Jan Erik Holst
Film Institution Rep.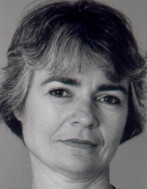 Vigdis Lian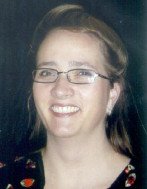 Stine Oppegaard
Film Institution Rep.