Czech Republic
2018, 107 min

Section: Czech Films 2017–2018
Year: 2018
Eleven-year-old Jakub can't stand his stepsister or his domineering grandma. To make matters worse he finds out that his workhorse of a mother lied to him about his father, who is certainly not navigating any maritime vessel, as she would have him believe. Family ties are sorely put to the test in Jakub Šmíd's understated drama, an adaptation of the award-winning novella To Disappear by Petra Soukupová.
Synopsis
"My mom? She's quite nice to me, but she's always tired." "My sister? She's my stepsister. She's terrible." "My dad? He's a sailor based in Sweden. He left us when I was a baby." Eleven-year-old Jakub doesn't have too many good things to say about his family, and his opinion of them worsens when his bossy grandma turns up at their small-town prefab flat. When the schoolboy discovers that his mother lied to him about his father, the atmosphere at home becomes even more strained. Director Jakub Šmíd presents a loose adaptation of Petra Soukupová's novella To Disappear and, through the eyes of little Jakub, he considers relationships deformed by blame, wrongdoing and passive aggression. In the bleak winter surroundings, where reality shatters all illusions, the bet is on whether it's possible to put together a tenable family model.

Jan Škoda
About the director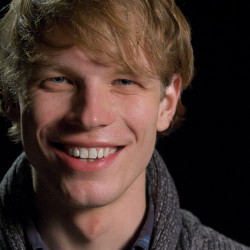 Jakub Šmíd (b. 1984). Selected filmography: Non-Swimmers (2011, short), Prague, My Love, (segment "The Secret of the Monument", 2012), Amanitas (2015, short), Laputa (2015), Short Cut (2018)
Contacts
Cineart TV Prague s.r.o.
Jankovcova 8D, 170 00, Praha 7
Czech Republic
Tel: +420 777 220 364
E-mail: [email protected]

CinemArt, a.s.
Národní 60/28, 111 21, Praha 1
Czech Republic
Tel: +420 224 949 110
E-mail: [email protected]
www: www.cinemart.cz

About the film
Color, DCP

| | |
| --- | --- |
| Section: | Czech Films 2017–2018 |
| | |
| Director: | Jakub Šmíd |
| Screenplay: | Petra Procházková |
| Dir. of Photography: | Vidu Gunaratna |
| Music: | Skupina Květy |
| Editor: | Tomáš Vrána |
| Art Director: | David Dubenský |
| Producer: | Viktor Schwarcz |
| Production: | Cineart TV Prague |
| Coproduction: | Česká televize, Up&Up production |
| Cast: | Jindřich Skokan, Julie Issa, Petra Špalková, Marta Vančurová, Martin Finger |
| Contact: | Cineart TV Prague s.r.o. |
| Distributor: | CinemArt, a.s. |
Guests
Jitka Procházková
Festival Organizer, TV Representative
Viktor Schwarcz
Producer
Petra Špalková
Actress
Martin Finger
Actor
Jindřich Skokan
Actor
Petra Soukupová
Screenwriter
Tomáš Baldýnský
Producer, Tutor / Trainer, TV Representative
Julia Issa
Actress
Jakub Šmíd
Film Director