The trenches of World War I provide for a captivating backdrop to the drama of Corporal Hoferik. In his devotion to the Habsburg Monarchy, he fanatically carries out his military orders, but he ultimately suffers the Empire's disfavor. The director brings uncommon intensity to bear as he vividly portrays this anomalous and historically oft-repeated paradox.
Synopsis
Set on the Eastern Front during World War I, the story functions as both psychological drama and parable. The former concerns the portrait of Corporal Hoferik, who blindly obeys orders even at the cost of needlessly sacrificing his soldiers' lives. The latter focuses on the theme of power, the agents of which don't hesitate to abandon even their most devoted servant in a moment of need. A carefully constructed script, sophisticated dialogue that is cleverly repeated in a variety of significant contexts, and a vivid evocation of ubiquitous ruin – all serve to draw the viewer in. Vlado Müller shines in the starring role, and thanks to careful casting, each and every bit part is memorable. The jury conferred the Special Jury Prize upon Signum Laudis at the 22nd Karlovy Vary IFF in 1980.
Zdena Škapová
About the director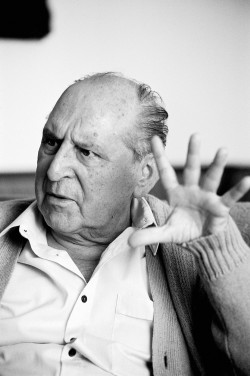 Martin Hollý (1931, Košice, Czechoslovakia – 2004, Bratislava, Slovakia). Selected filmography: A Case for the Defense Attorney (1964), The Judge and His Executioner (1966, TV film), The Man Who Lies (1968, co-dir. Alain Robbe-Grillet), The Ballad of the Seven Hanged (1968, TV film), The Copper Tower (1970), Eagle Feather (1971), The Sin of Katarína Padychová (1973), Death Made to Measure (1979), The Dead Teach the Living (1983), Silent Pain (1990), A Chateau in Bohemia (1993, TV film), Suspicion (1993), A Royal Game (1999, TV film)
Contacts
Slovenský filmový ústav / Slovak Film Institute
Grösslingová 32, 811 09, Bratislava
Slovakia
Tel: +421 257 101 503
Fax: +421 252 963 461
E-mail: [email protected]
www: www.sfu.sk, www.aic.sk

About the film
Color, DCP

| | |
| --- | --- |
| Section: | Out of the Past |
| | |
| Director: | Martin Hollý |
| Screenplay: | Vladimír Kalina, Jiří Křižan |
| Dir. of Photography: | František Uldrich |
| Music: | Zdeněk Liška |
| Editor: | Ivana Kačírková |
| Art Director: | Vladimír Dvořák |
| Production: | Slovenská filmová tvorba Bratislava, Koliba |
| Coproduction: | Filmové studio Barrandov |
| Cast: | Vlado Müller, Josef Bláha, Ilja Prachař, Radovan Lukavský, Jiří Kodet, Oldřich Velen |
| Sales: | Slovenský filmový ústav / Slovak Film Institute |
Guests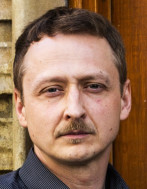 Rastislav Steranka
Film Institution Rep.