Archive of films

Searching for Ingmar Bergman / Searching for Ingmar Bergman
This year he would have turned 100. Commemorate the anniversary of one of the most important filmmakers of all time with a documentary by a German director, who investigates Bergman and his artistic legacy, his closest cooperators, and the contemporary artists whom he significantly influenced.
Synopsis
In 1960 Margarethe von Trotta discovered a love for film at a screening of Bergman's The Seventh Seal. So it's no wonder that her documentary about the Swedish director begins on the same beach where Max von Sydow played a game of chess with Death. But she is not the only one to speak about Bergman; she offers a say to other artists whom he inspired: actor and director Liv Ullmann, legendary Spanish director Carlos Saura, screenwriter Jean-Claude Carrière, French director Olivier Assayas (who co-authored a book about Bergman, published in France in 1990), and Bergman's compatriot Ruben Östlund, who shares the filmmaker's taste for unfolding precisely-honed personal dramas.

Nikola Paggio
About the director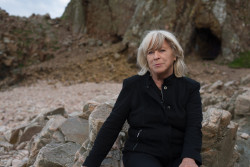 Margarethe von Trotta (b. 1942, Berlin, Germany). Selected filmography: The Lost Honor of Katharina Blum (Die Verlorene Ehre der Katharina Blum oder: Wie Gewalt entstehen und wohin sie führen kann, 1975), Sisters, or The Balance of Happiness (Schwestern oder Die Balance des Glücks, 1979), Rosa Luxemburg (1986), Three Sisters (Paura e amore, 1988), The Long Silence (Il lungo silencio, 1993), The Promise (Das Versprechen, 1995), Rosenstrasse (2003), I Am the Other Woman (Ich bin die Andere, 2006), Hannah Arendt (2012), Searching for Ingmar Bergman (2018)
Contacts
Cinema Management Group
8383 Wilshire Blvd - Suite 320, CA 90211, Beverly Hills
United States of America
Tel: + 1 310 300 9959
E-mail: [email protected]

About the film
Color, Black & White, DCP

| | |
| --- | --- |
| Section: | Out of the Past |
| | |
| Director: | Margarethe von Trotta |
| Screenplay: | Margarethe von Trotta, Felix Moeller |
| Dir. of Photography: | Börres Weiffenbach |
| Editor: | Bettina Böhler |
| Producer: | Konstanze Speidel, Benjamin Seikel |
| Production: | C-Films |
| Coproduction: | Mondex et Cie |
| Sales: | Cinema Management Group |
Guests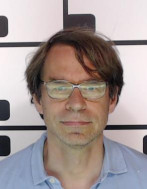 Felix Moeller
Film Director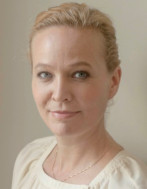 Konstanze Speidel
Producer