Russia / Lithuania / Ireland / France
2018, 90 min

Section: Official Selection - Competition
Year: 2018
Young Oksana put Denis in a baby box when he was an infant. Sixteen years later she steals him away from a children's home, intent on making amends for her neglect. Denis, however, has no idea of the heavy price to be paid for his mother's favour: the fragile boy has one unusual quality which Oksana has no qualms about exploiting.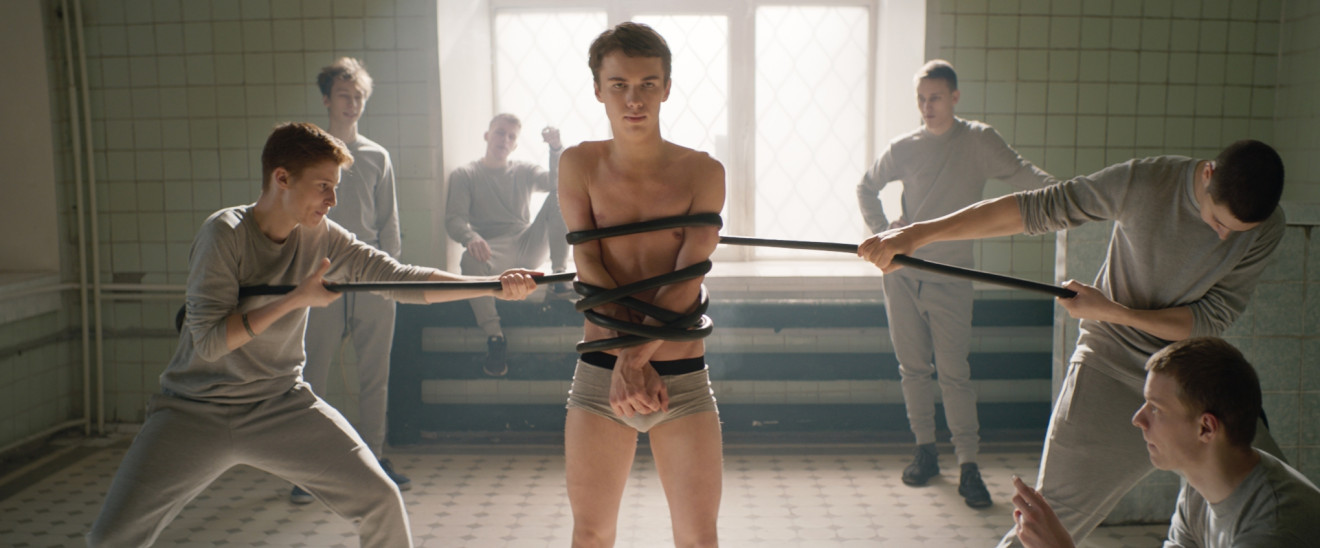 + 1
About the film
Color, DCP
International premiere
| | |
| --- | --- |
| Section: | Official Selection - Competition |
| | |
| Director: | Ivan I. Tverdovskiy |
| Screenplay: | Ivan I. Tverdovskiy |
| Dir. of Photography: | Denis Alarcón Ramirez |
| Music: | Kirill Richter |
| Editor: | Ivan I. Tverdovskiy |
| Art Director: | Olga Kovalenko, Ekaterina Shcheglova |
| Producer: | Natalya Mokritskaya |
| Production: | New People Film Company |
| Coproduction: | UAB Tremora, Film and Music Entertainment, Arizona Production |
| Cast: | Denis Vlasenko, Anna Slyu, Danil Steklov, Pavel Chinarev, Vilma Kutavičiútë |
| Sales: | New Europe Film Sales |
| Contact: | Alibi Communications |
Guests
Jan Naszewski
Sales Agent
Ivan I. Tverdovskiy
Film Director
Irina Lyubarskaya
Producer
Natalia Mokritskaya
Producer
Uliana Savelieva
Producer
Denis Vlasenko
Actor
Mila Rozanova
Producer
Ieva Norviliene
Producer
Jonas Maksvytis
Sound Designer
Guillaume De Seille
Producer, Distributor, Sales Agent
Brigitta Portier
Publicist
Mike Downey
Producer, Cinema Representative, Festival Organizer, Investor