Director Thomas Imbach spent seven years observing the demolition of an old freight station from his window, followed by the construction of an immense prison that will house a large number of foreigners. With time, this simple view out the window becomes not just a portrait of random visitors to the construction site, but also a carefully composed contribution to the debate regarding the future path of modern Switzerland.
Synopsis
The director spent seven years filming a large construction site in front of his home. Zurich's historical freight station is being demolished and a prison rises up in its place. During construction, the site is visited by lovers, a wandering fox, and a film crew, and plays host to a food festival and police practice sessions. The camera records the endless hustle and bustle from an impersonal point of view, almost like a nature documentary. Subsequent sound editing turns it into a grotesque slapstick à la Jacques Tati, and excerpts from letters written by imprisoned migrants raise questions about disappearing history and an uncertain future that devours human lives within the industrial complex. The city is frozen in time, offering unexpected stories. A film that keeps you glued to the screen.
Nikola Paggio
About the director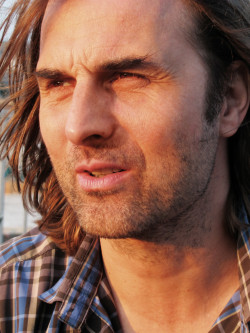 Thomas Imbach (1962, Lucerne, Switzerland). Selected filmography: Well Done (1994, doc.), Ghetto (1998, doc.), I Was a Swiss Banker (2007), Day Is Done (2011, doc.), Mary, Queen of Scots (2013), My Brother, My Love (Glaubenberg, 2018), Nemesis (2020).
Contacts
Okofilm Productions GmbH
Neugasse 10 CH, 8005, Zurich
Switzerland
E-mail: [email protected]

About the film
Color, DCP

| | |
| --- | --- |
| Section: | Horizons |
| | |
| Director: | Thomas Imbach |
| Screenplay: | Thomas Imbach |
| Dir. of Photography: | Thomas Imbach |
| Music: | Peter Bräker |
| Editor: | David Charap |
| Producer: | Andrea Štaka, Flora Grolitsch, Thomas Imbach |
| Production: | Okofilm Productions GmbH |
| Sales: | Okofilm Productions GmbH |
| | |
| www: | www.nemesis-film.ch |