Archive of films

Train to Busan 2: Peninsula / Bando
South Korea
2020, 116 min

Section: Midnight Screenings
Year: 2021
Four years after the outbreak of the zombie apocalypse, former soldier Jung-seok returns home to a Korea devastated by the infection in order to get a truck full of money and thus a hope for a better life. But the Korean peninsula is cut off from the rest of the world and getting there is more difficult than one might think.

Synopsis
Several years have passed since the events of the first film. Korea is a dead zone, its strict isolation from the rest of the world guarded by an international fleet led by the United Nations. Captain Jung-seok and his brother-in-law have escaped to Hong Kong, where they live the demeaning life of refugees awaiting asylum. But the trauma of having lost their family is too great, and when a local mafioso offers them the chance to pick up a truck full of American dollars, neither hesitates. The catch? The truck was left behind on a bridge in the port of Incheon. And the Korean peninsula may not be as dead as it looks from a distance. The simple mission becomes more complicated when Jung-seok discovers that there are still people in Korea. And they are not alone.
Nikola Paggio
About the director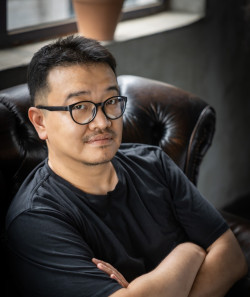 Sang-ho Yeon (1978, Seoul). Selected filmography: D-Day (2000, short), King of Pigs (Dwae-ji-ui wang, 2011, animated), Seoul Station (Seoulyeok, 2016, animated), Train to Busan (Busanhaeng, 2016), Train to Busan 2: Peninsula (Bando, 2020).
About the film
Color, DCP

| | |
| --- | --- |
| Section: | Midnight Screenings |
| | |
| Director: | Sang-ho Yeon |
| Screenplay: | Sang-ho Yeon |
| Dir. of Photography: | Hyung-deok Lee |
| Music: | Mowg |
| Editor: | Jinmo Yang |
| Art Director: | Mok-won Lee |
| Producer: | Yeon-ho Kim, Dong-ha Lee |
| Production: | Next Entertainment World, Red Peter Film |
| Cast: | Dong-won Gang, Lee Jung-hyun, Re Lee |
| Sales: | Contents Panda |
| Contact: | ADS Service Kft. |