Archive of films

Wheel of Fortune and Fantasy / Gûzen to sôzô
Japan
2021, 121 min

Section: Horizons
Year: 2021
A conscientious chronicler of the life of women in contemporary Japan, Ryûsuke Hamaguchi presents three loosely connected tales in which human relationships are influenced by unpredictable, fateful chance. Hamaguchi encloses the grand themes of love, revenge, and reconciliation into long, carefully written dialogues that subtly criticize the problems faced by Japanese society today.
Synopsis
Japanese director Ryûsuke Hamaguchi continues his intimate dramas describing the life of women in contemporary Japan. In his new film, he has chosen to present an anthology of three compact minimalist stories, each of which is based on improbable, fateful coincidences that influence the main characters' relationships. Although the last tale betrays a witty angle on the sci-fi motif, Hamaguchi remains faithful to his typically understated style. His low-key stories tend to follow two characters in enclosed spaces, with the drama coming mainly from long, carefully written dialogues. The film's ordinary yet slightly disjointed situations touch subtly on a number of problems faced by contemporary society, and not just in Japan.

Aleš Stuchlý
About the director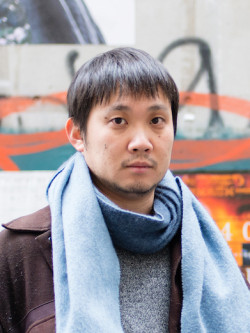 Ryûsuke Hamaguchi (1978, Kanagawa, Japan). Selected filmography: Happy Hour (Happî awâ, 2015), Asako I & II (Netemo sametemo, 2018), Wheel of Fortune and Fantasy (Gûzen to sôzô, 2021), Drive My Car (Doraibu mai kâ, 2021).
About the film
Color, DCP

| | |
| --- | --- |
| Section: | Horizons |
| | |
| Director: | Ryûsuke Hamaguchi |
| Screenplay: | Ryûsuke Hamaguchi |
| Dir. of Photography: | Yukiko Iioka |
| Music: | Robert Schumann |
| Editor: | Ryûsuke Hamaguchi |
| Producer: | Satoshi Takata |
| Production: | Neopa Inc., Fictive LLC |
| Cast: | Kotone Furukawa, Ayumu Nakajima, Hyunri, Kiyohiko Shibukawa, Katsuki Mori, Shouma Kai, Fusako Urabe |
| Sales: | m-appeal world sales UG |