One day, one city, one continuous shot. Experience Paris in the summer, where life keeps going, even during the pandemic. A city filled with summer love, important life decisions, and unexpected games of chess.

Synopsis
An abandoned bride, a famous comedian, who sees himself as a mime, two little girls stealing from a shop… Paris is all about relationships, people looking for one another, meeting up, or just coming together for a fleeting moment. After the intimate portrait of a young woman in the film Paris Is Us, Elisabeth Vogler now brings us a faithful study of a city where, ultimately, no-one finds themselves alone. The characters are moving continually, shot in a single, uninterrupted sequence as we glimpse the lives of strangers; their stories might seem at times bizarre or even incredible, yet they are always close to our hearts. An independent, original piece and one of the most intriguing examples of contemporary French cinema.

Nikola Paggio
About the director
Elisabeth Vogler (France). Selected filmography: A French Laundry (Blanchisserie de France, 2014, doc.), Paris Is Us (Paris est à nous, 2019), Roaring 20's (Années 20, 2021).
Press kit

Press kit
About the film
Color, DCP
European premiere
| | |
| --- | --- |
| Section: | Special Screenings |
| | |
| Director: | Elisabeth Vogler |
| Screenplay: | François Mark, Elisabeth Vogler, Noémie Schmidt, Joris Avodo |
| Dir. of Photography: | Elisabeth Vogler |
| Music: | Jean-Charles Bastion |
| Producer: | Laurent Rochette |
| Production: | 21juin Cinéma |
| Coproduction: | Les Idiots |
| Cast: | Vladimir Seguin, Alice de Lencquesaing, Noémie Schmidt, Aurore Déon, Manuel Severi |
| Sales: | Films Boutique |
Guests
Elisabeth Vogler
Director, Director of Photography, Screenwriter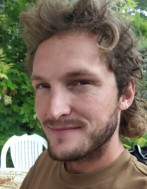 François Mark
Actor, Screenwriter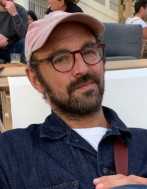 Léo Poulet
Actor