Archive of films

Party and the Guests / O slavnosti a hostech
Countless parables exist on power and its devastating impact, but only rarely does the focus include the opposing side: not just the victims but also the henchmen, opportunists, informers, lame cowards and, simply, people who lack their own opinions. Never had they been so precisely identified until Jan Němec made this film.

Synopsis
This masterfully conceived parable focuses on distorted mechanisms of behaviour that are established as normative. Bizarre characters and deformed relationships are here portrayed with detachment, moreover, as if this were something natural and rather mundane. A menacingly gracious host invites to his table only guests who are obedient and loyal, while even the slightest expression of disagreement is punished. At the time of production this stylised situation was taken as a virulent attack on the regime, something understood by both the viewers and the censors, who hobbled the film in a variety of ways. It likely only added to the legend of this absurd parable, a work that nevertheless remains timeless in its rendering of the choices people make when brought face to face with power.

Zdena Škapová
World premiere of the digitally restored version.

About the director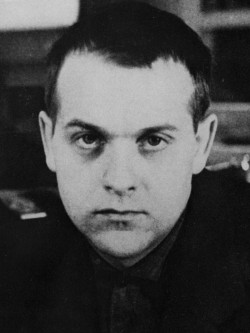 Jan Němec (1936, Prague – 2016, Prague). Selected fimography: Diamonds of the Night (1964), The Party and the Guests (1966), Oratorio for Prague (1968, short doc.), Landscape of My Heart (2004), The Wolf from Royal Vineyard Street (2016).

About the film
Black & white, DCP

| | |
| --- | --- |
| Section: | Special Screenings |
| | |
| Director: | Jan Němec |
| Screenplay: | Ester Krumbachová, Jan Němec |
| Dir. of Photography: | Jaromír Šofr |
| Music: | Karel Mareš |
| Editor: | Miroslav Hájek |
| Art Director: | Ester Krumbachová |
| Producer: | Ladislav Kalaš |
| Production: | Filmové studio Barrandov |
| Cast: | Ivan Vyskočil, Jan Klusák, Jiří Němec, Pavel Bošek, Karel Mareš, Evald Schorm, Zdena Škvorecká |
| Sales: | Národní filmový archiv |
| Distributor: | Národní filmový archiv |
Guests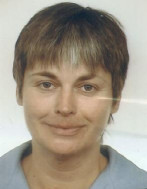 Iva Ruszeláková
Producer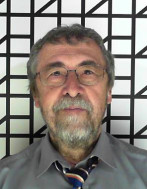 Jaromír Šofr
Director of Photography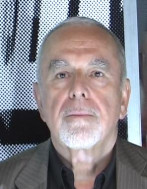 Jan Klusák
Music Composer