Archive of films

Impetigore / Perempuan Tanah Jahanam
Indonesia / USA / South Korea
2019, 107 min

Section: Midnight Screenings
Year: 2021
This year's horror surprise comes from Indonesia. Maya and her friend work at a highway toll booth and dream of one day opening their own fashion store. But one evening, something happens that will change Maya's life forever and take the audience to places they definitely did not expect to go.
Synopsis
This is the kind of movie where every little spoiler reduces the intensity of the viewing experience. Fans of Joko Anwar have long known that his thrillers love to play with genre stereotypes and audience expectations; the best thing is not to write about them so that viewers won't miss out on any of the horror magic that Anwar has spent years honing to perfection. His Modus Anomali (2012) was a minimal tale with a masterful twist, and Satan's Slaves (2017) was a playful remake of a classic horror story that artfully combined traditional Indonesian mythology with contemporary genre filmmaking. Similarly, what starts out as the seemingly ordinary tale of young Maya (Tara Basro), who works at a toll booth on a semi-abandoned highway, leads us to an unexpected mystery…
Nikola Paggio
About the director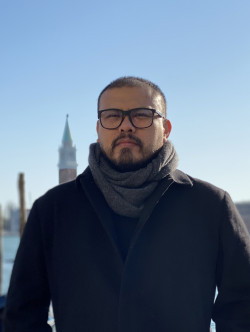 Joko Anwar (1976, Medan, Sumatra, Indonesia). Selected filmography: The Forbidden Door (Pintu terlarang, 2009), Modus Anomali (2012), A Copy of My Mind (2015), Satan's Slaves (Pengabdi Setan, 2017), Gundala (2019), Impetigore (Perempuan Tanah Jahanam, 2019).
Contacts
CJ Entertainment Inc.
26th Fl., Parnas Tower 521, Teheran-ro, 06 164, Seoul
Korea (Democratic People's Republic of)
E-mail: [email protected]

About the film
Color, DCP

| | |
| --- | --- |
| Section: | Midnight Screenings |
| | |
| Director: | Joko Anwar |
| Screenplay: | Joko Anwar |
| Dir. of Photography: | Ical Tanjung |
| Music: | Aghi Narottama, Bemby Gusti, Tony Merle, Mian Tiara |
| Editor: | Dinda Amanda |
| Art Director: | Frans Xr Paat |
| Producer: | Shanty Harmayn, Tia Hasibuan, Aoura Lovenson, Ben Soebiakto |
| Production: | BASE Entertainment |
| Coproduction: | Ivanhoe Pictures, CJ Entertainment, RAPI Films, Logika Fantasi |
| Cast: | Tara Basro, Ario Bayu, Marissa Anita, Christine Hakim, Asmara Abigail |
| Sales: | CJ Entertainment Inc. |
Guests
Tara Basro
Actress