Archive of films

Where an Alibi Is Not Everything / Kde alibi nestačí
"A bored housewife, a husband who married her for show, and a stupid boy who is full of himself because he is dating a Swiss woman." The words of Inspector Tůma sound like they're from a European melodrama, but in fact they come from a Czechoslovak crime story. A pair of detectives, counterfeit medicine, the high-society setting of a Karlovy Vary hotel, and Oldřich Nový as the aging hotel manager Kraus.

Synopsis
The Alibi detective series consists of three films from the years 1959 to 1965 and stars police inspectors Tůma (Karel Höger) and Líbal (Josef Bek). The festival is marking the release of a book about Oldřich Nový by showing the second of the three, Where an Alibi Is Not Everything (1961), in which an investigation into counterfeit medicine leads the detectives to Karlovy Vary. Oldřich Nový appears in a distinctive supporting role as hotel manager Kraus, a man with a weakness for luxury and for a younger woman who does not return his affections. Compared to the customary parts played by this foremost Czech actor, Kraus is an unusually complex character: practically-minded and a devoted partner but also troubled, cynical, and almost menacing in his suffering.
Šárka Gmiterková
About the director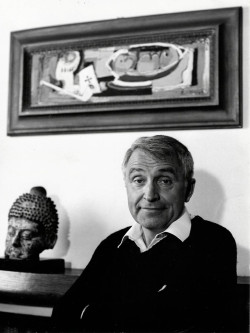 Vladimír Čech (1914–1992). Selected filmography: Wild Barbara (1949), The Nuremberg Express (1953), 105% Alibi (1959), Where an Alibi Is Not Everything (1961), For Whom Havana Dances (1962), Totally Done For (1965), Alibi on the Lake (1965), Starring Oldřich Nový (1980).

About the film
Black & white, DCP

| | |
| --- | --- |
| Section: | Out of the Past |
| | |
| Director: | Vladimír Čech |
| Screenplay: | Karel Cop, Vladimír Čech |
| Dir. of Photography: | Josef Střecha |
| Music: | Dalibor C. Vačkář |
| Sound: | František Černý |
| Editor: | Antonín Zelenka |
| Production: | Filmové studio Barrandov |
| Cast: | Karel Höger, Josef Bek, Oldřich Nový, Bohumil Šmída, Bohuš Záhorský, Jan Tříska, Miloš Nedbal, Marcela Martínková |
| Sales: | Národní filmový archiv |