The young and the restless from the Venetian Lagoon. The heroes of this impressionistic docu-fiction piece are shrouded in a dreamlike atmosphere; their prospects, however, are not entirely favourable. A film about a shared experience where, in a world of fast motorboats, there is no room for gondolas.

Synopsis
"I gave up having dreams," says the hero of the film, which will radically change your view of the poetic charm of the Venetian Lagoon. There aren't many prospects for the young men whose lives are devoted entirely to fast motorboats; they don't seem to be able to concentrate on much more than their ability to name their boats after their cherished girlfriends. Their ordinary day-to-day existence might seem appealing in its apparent carefreeness, yet this total lack of positive outlook is probably pretty unsettling. In his docu-fiction piece renowned aesthete Yuri Ancarani fills real places with dreamlike qualities and proves himself a highly receptive observer, constructing his work upon the interaction between real people. His characters might be physically strong, but they are portrayed as utterly fragile.

Viktor Palák
About the director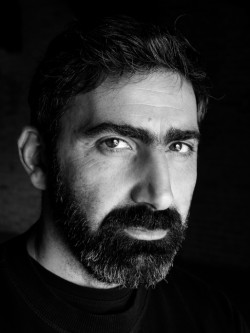 Yuri Ancarani (1972, Ravenna, Italy). Selected filmography: The Chief (Il capo, 2010, short), Da Vinci (2012, short), Ricordi per moderni (2013), San Siro (2014, short), The Challenge (2016).