Archive of films

gran movimiento / El gran movimiento
Bolivia / France / Qatar / Switzerland
2021, 85 min

Section: Imagina
Year: 2022
An urban symphony. Bolivia's La Paz as seen by two outsiders who give us the opportunity to take a look at the chaos, but also the harmony of a place which is probably more hostile than open towards newcomers. A documentarist approach combines with intuitiveness, while desolation encounters subtle humour.
Synopsis
The power of this urban symphony begins appropriately enough with sound. The entrancing sound design of the film – a combination of essay, social document and magical realist parable – helps us to find our bearings in the mosaic, non-linear story of Elder and Max, two men who turn up in the Bolivian metropolis of La Paz. Shot on 16mm film, El gran movimiento portrays characters who may speak of longevity, yet their background indicates that their actual prospects might be entirely different. The city of La Paz is depicted as a fascinating but also (literally and metaphorically) stifling urban jungle, where it's not just the working class who find it tough going. Observation is ostensibly the method chosen here, albeit with a level of detachment.

Viktor Palák
About the director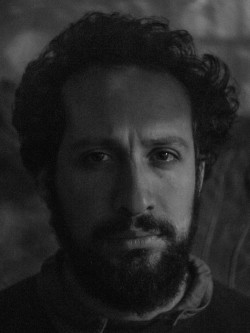 Kiro Russo (1984). Selected filmography: Juku (2011, short), New Life (Nueva vida, 2015, short), Dark Skull (Viejo calavera, 2016).
About the film
Color, DCP

| | |
| --- | --- |
| Section: | Imagina |
| | |
| Director: | Kiro Russo |
| Screenplay: | Kiro Russo |
| Dir. of Photography: | Pablo Paniagua |
| Sound: | Mauricio Quiroga, Mercedes Tennina, Juan Pedro Razzari, Emmanuel Croset |
| Editor: | Kiro Russo, Pablo Paniagua, Felipe Galvez |
| Producer: | Kiro Russo, Pablo Paniagua, Alexa Rivero |
| Production: | Socavon, Altamar Films |
| Cast: | Julio Cesar Ticona, Max Bautista Uchasara, Francisca Arce de Aro, Israel Hurtado, Gustavo Milan Ticona |
| Sales: | Best Friend Forever |