A chilling character study. When the likable young Julius invites his co-workers to go sailing with him on his family yacht, nothing feels out of the ordinary. But even before the group gets on board, serious cracks appear in the image of the main protagonist. Who is this Julius, and what drives his actions?
Synopsis
Julius works as a gallery attendant. He is a congenial and cheerful young man yet, as the story unfolds, our image of Julius becomes more and more ambiguous. The film provides information about his motivations only very piecemeal, thus keeping the viewer in a state of tension and unease until the very end. The masterfully portrayed protagonist works with his self-image in a highly creative manner, and the viewer is left to wonder whether the film is a psychiatric diagnosis of one person or of an entire society ruled by the cult of success and self-presentation; a society where people cannot afford to be tedious or uninteresting if they want the attention and respect of others. The film premiered in the Berlinale's Encounters section.

Vít Kořínek
About the director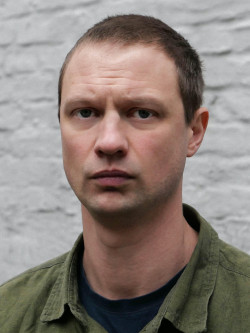 Jöns Jönsson (1981, Stockholm). Filmography: Havet (2009, short), Grand Ayatollah Bajat Sandschani (2009, short doc.), Wertingen (2011, short), Lamento (2014), Axiom (2022).
About the film
Color, DCP

| | |
| --- | --- |
| Section: | Horizons |
| | |
| Director: | Jöns Jönsson |
| Screenplay: | Jöns Jönsson |
| Dir. of Photography: | Johannes Louis |
| Music: | Michael Schlömer |
| Sound: | Paul Rischer |
| Editor: | Stefan Oliveira-Pita |
| Art Director: | Anna M. Otte, Claudia Steinert |
| Producer: | Amir Hamz, Christian Springer, Fahri Yardim |
| Production: | Bon Voyage Films |
| Coproduction: | Westdeutscher Rundfunk, Arte |
| Cast: | Moritz von Treuenfels, Ricarda Seifried, Thomas Schubert, Petra Welteroth |
| Sales: | The Playmaker |