Archive of films

Brainwashed: Sex-Camera-Power / Brainwashed: Sex-Camera-Power
How does the language of film contribute to the propagation of gender inequality? Who has the active role of the narrator and, conversely, who is the passive object of the viewer's gaze? Nina Menkes dusts off the fundamental theses of feminist film theory and, without compromise, exposes the invisible mechanisms that are constituents of narrative cinema.
Synopsis
Even though it's been 47 years since the publication of the essay Visual Pleasure and Narrative Cinema, the author's conclusions are still relevant. Back then American theorist Laura Mulvey parted the waters of film theory in a revolutionary way when she adopted an uncompromising approach to reveal the invisible mechanisms of classical Hollywood cinema which contributed to gender inequality. Independent director Nina Menkes builds on her legacy and, using nearly two hundred film clips, she exposes the methods that ascribe different positions and laws to men and women in the film universe. The result is an entertaining introductory course in critical film theory and film practice, after whose completion you'll never look at familiar films in the same way again.

Sandra Hezinová
About the director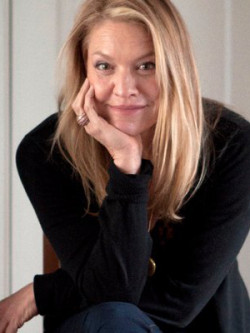 Nina Menkes (1963, California). Filmography: The Great Sadness of Zohara (1983, short doc.), Magdalena Viraga (1986), Queen of Diamonds (1991), The Bloody Child (1996), Massacre (Massaker, 2005, doc.), Phantom Love (2007), Dissolution (Hitparkut, 2010), Brainwashed: Sex-Camera-Power (2022, doc.).

About the film
Color, Black & White, DCP

| | |
| --- | --- |
| Section: | Out of the Past |
| | |
| Director: | Nina Menkes |
| Screenplay: | Nina Menkes |
| Dir. of Photography: | Shana Hagan |
| Music: | Sharon Farber |
| Sound: | Michael Stern |
| Editor: | Cecily Rhett |
| Producer: | Nina Menkes |
| Production: | Menkes Films |
| Sales: | Cinephil |