Archive of films

Summer with Hope / Tabestan Ba Omid
A young swimmer is training for the national championships with his new coach. But the alliance between the two young men elicits disapproval from the people around them. This social drama, set in northern Iran, is the second film by Sadaf Foroughi who, since her successful feature debut Ava, has continued to develop her distinctive visual narrative style.
Synopsis
Omid has an important swimming competition coming up. Unfortunately, he misses the application deadline and the only contest he can enter is the sea-racing event – but open water swimming is an entirely different discipline from competing in the pool. He thus seeks help from a new coach. Yet, as the two young men develop a close alliance, the people around them look on with disapproval. As in her previous film Ava, here Sadaf Foroughi also focuses on adolescent protagonists subjected to the critical eye of an authoritarian society seeking to control and regulate the lives of the younger generation. In Summer with Hope Foroughi further develops her distinctive style based on visual storytelling and, within the genre of social drama, presents an original, atypical cinematic work.
Sandra Hezinová
About the director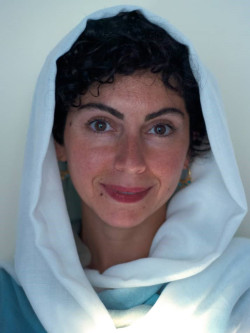 Sadaf Foroughi (1976, Tehran). Selected filmography: Ava (2017), Summer with Hope (Tabestan Ba Omid, 2022).
Press kit

Press Kit
About the film
Color, DCP
World premiere
| | |
| --- | --- |
| Section: | Crystal Globe Competition |
| | |
| Director: | Sadaf Foroughi |
| Screenplay: | Sadaf Foroughi |
| Dir. of Photography: | Amin Jafari |
| Music: | Soheil Peyghambari |
| Sound: | Serkan Koseoglu |
| Editor: | Kiarash Anvari |
| Art Director: | Sadaf Foroughi |
| Producer: | Sadaf Foroughi, Kiarash Anvari, Christina Piovesan |
| Production: | First Generation Films, Sweet Delight Pictures |
| Cast: | Leili Rashidi, Mehdi Ghorbani, Alireza Kamali, Benyamin Peyrovani |
| Contact: | Kathleen McInnis, First Generation Films |
Guests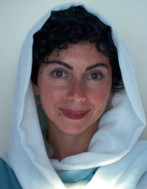 Sadaf Foroughi
Film Director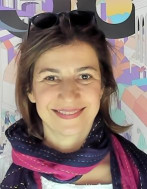 Leili Rashidi
Actress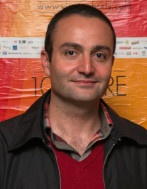 Kiarash Anvari
Producer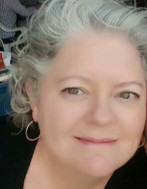 Kathleen McInnis
PR & Marketing