Although the much-adored Shirley Temple had the right age to play the protagonist of this fairy-tale musical, the role of Dorothy eventually went to the seventeen-year-old Judy Garland – supposedly because Shirley's childlike voice was not suited to the film's songs. Garland's pure and sonorous girl's voice and acting talents quickly catapulted her to stardom as one of the most in-demand actresses in Hollywood. Fleming's Wizard of Oz, which amazed its audiences with its special effects, spectacular sets and costumes, its choreography and catchy melodies, has an irresistible, nostalgic charm today.

Synopsis
This famous musical tale has become far more popular than L. Frank Baum's previously much-read series featuring the powerful wizard. The film, which combined themes from several of the original books, is a classic Hollywood children's movie and is considered an integral part of American culture. The orphan Dorothy finds herself in a realm of strange creatures and magic, where she goes on a number of bizarre adventures. These are darker in the books than on the big screen, where idyllic depictions of plot motifs outweigh drama and whose message is one of sentimental humanism. The film, which amazed audiences with its special effects, stage and costume designs, choreography, and catchy tunes, has an irresistible, nostalgic charm today.

Zdena Škapová
About the director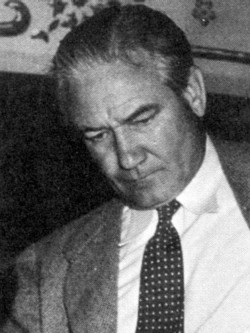 Victor Fleming (1883, Pasadena - 1949, Cottonwood, Arizona). Selected filmography: The Virginian (1929), Red Dust (1932), Reckless (1935), Treasure Island (1934), Gone with the Wind (1939), The Wizard of Oz (1939), Doctor Jekyll and Mr. Hyde (1941), Tortilla Flat (1942), A Guy Named Joe (1943), Adventure (1945), Joan of Arc (1948).

About the film
Color, Black & White, DCP

| | |
| --- | --- |
| Section: | Out of the Past |
| | |
| Director: | Victor Fleming |
| Screenplay: | Noel Langley, Florence Ryerson, Edgar Allan Woolf podle knihy / based on the book The Wonderful Wizard of Oz by L. Frank Baum |
| Dir. of Photography: | Harold Rosson |
| Music: | Herbert Stothart |
| Editor: | Blanche Sewell |
| Producer: | Mervyn LeRoy |
| Production: | Metro-Goldwyn-Mayer |
| Cast: | Judy Garland, Frank Morgan, Ray Bolger, Bert Lahr, Jack Haley, Billie Burke, Margaret Hamilton |
| Sales: | Park Circus Group |
Guests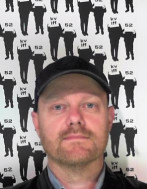 Alexandre O. Philippe
Filmmaker