United Kingdom / Germany
2000, 119 min

Section: Tribute to Geoffrey Rush

Year: 2022
A drama with an all-star cast portraying the last years of the perverse aristocrat, the Marquis de Sade, dominated by a riveting performance from Geoffrey Rush as the eccentric, obsessive, and yet likeable author, to whom writing means everything. When the Marquis manages to get his scandalous texts out of the insane asylum and on to a publisher, the state summons the cruel psychiatrist Royer-Collard to silence him for good.
Synopsis
A riveting, opulently decadent period drama that tells the story of the famous and perverse aristocrat, the Marquis de Sade (Geoffrey Rush). After being accused of sadism and incendiary sexual practices, the eccentric graphomaniac is imprisoned at the Charenton insane asylum where, thanks to the enlightened Abbé de Coulmier, he is allowed to vent his desires on paper. The beautiful and astute laundress Madeleine becomes an intermediary between the prison and the publisher, thus the Marquis's manuscripts see the light of day; they also come to the attention of Napoleon himself, who intends to silence the obsessive writer for good: the psychiatrist Royer-Collard is summoned to Charenton and his cruel remedial methods have dire consequences, not only for the Marquis.

Natalia Kozáková
About the director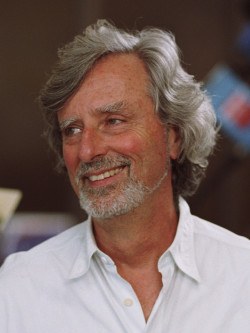 Philip Kaufman (1936, Chicago). Selected filmography: Invasion of the Body Snatchers (1978), The Right Stuff (1983), The Unbearable Lightness of Being (1988), Henry and June (1990), Quills (2000).
About the film
Color, DCP

| | |
| --- | --- |
| Section: | Tribute to Geoffrey Rush |
| | |
| Director: | Philip Kaufman |
| Screenplay: | Doug Wright |
| Dir. of Photography: | Rogier Stoffers |
| Music: | Stephen Warbeck |
| Editor: | Peter Boyle |
| Art Director: | Steven Lawrence |
| Producer: | Julia Chasman, Peter Kaufman, Nick Wechsler |
| Production: | Industry Entertainment |
| Coproduction: | Walrus & Associates |
| Cast: | Geoffrey Rush, Kate Winslet, Joaquin Phoenix, Michael Caine, Billie Whitelaw, Patrick Malahide |
Guests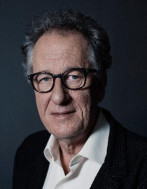 Geoffrey Rush
Actor