A dysfunctional family cut off from the outside world. The three children have no choice but to abide by the rules their father has imposed. The only person allowed to visit is Christina, to satisfy the son's sexual urges.
Synopsis
A father (Christos Stergioglou), a mother (Michele Valley), and their three kids live in a house on the outskirts of a city. There is a tall fence surrounding the house and the kids have never been outside it. They are being educated, trained, entertained and bored in the manner that their parents deem appropriate, without any influence from the outside world. They believe that the airplanes flying overhead are toys and that zombies are small yellow flowers. The only person allowed to enter the house is Christina (Anna Kalaintzidou). She works as a security guard at the father's business. The father arranges her visits to the house in order to appease his son's sexual urges. The whole family is fond of her, especially the eldest daughter (Aggeliki Papoulia). One day Christina gives her a headband that has stones which glow in the dark, and she asks for something in return.... Superbly acted and directed, this minimalistic, stylized social allegory transcends film genre categories.
About the director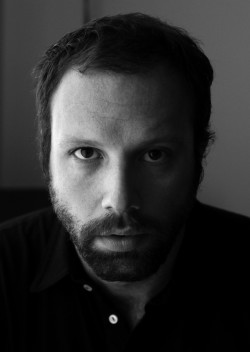 Yorgos Lanthimos (b.1973, Athens) studied film and television direction at Stavrakos Film School in Athens. Since 1995 he has directed shorts (Uranisco Disco, 2001) and feature films, stage plays, videodance, and TV commercials. He was also a member of the creative team put together by Dimitris Papaioannou for the opening and closing ceremonies of the 2004 Athens Olympic Games. His first feature film, Kinetta (2005), premiered in the Toronto IFF's Discovery section. His second feature, Dogtooth (2009), premiered at Cannes, winning the Un Certain Regard Award. It also won Best Film and Best Director from the Hellenic Film Academy in 2010 and was nominated for Best Foreign Language Film at the 83rd Academy Awards. He is currently working on his next feature film, Alps.
Contacts
mk2 Films
55, rue Traversière, 75012, Paris
France
Tel: +33 144 673 111
Fax: +33 143 072 963
E-mail: [email protected]
www: www.mk2.com

About the film
Color, 35 mm

| | |
| --- | --- |
| Section: | Young Greek Cinema |
| | |
| Director: | Yorgos Lanthimos |
| Screenplay: | Yorgos Lanthimos, Efthimis Filippou |
| Dir. of Photography: | Thimios Mpakatakis |
| Editor: | George Mavropsaridis |
| Producer: | Yorgos Tsourgiannis |
| Production: | Boo Productions |
| Cast: | Christos Stergioglou, Michele Valley, Aggeliki Papoulia, Christos Passalis, Mary Tsoni, Anna Kalaintzidou |
| Contact: | mk2 Films |
| | |
| www: | www.dogtooth.gr |