Swiss director Nick Brandestini's fascinating documentary, which deservedly won awards at the Big Sky and Sonoma festivals, introduces us to the small inhospitable town of Darwin in California's Death Valley where a heterogeneous community of 35 individuals survive in total isolation from the surrounding world.
Synopsis
It would be difficult to find a more inhospitable place to live than the small American town of Darwin. Situated in the arid landscape of Death Valley, it is home to 35 people, among them Monty, a remarkable artist with a violent past; talented pianist Dell; a bearded anarchist named Robin; and young Ryal, who is transitioning from female to male. In this town once famous for silver mining there is no store, no government, no church, and the only locally employed inhabitant is a former hippie named Susan, now the postmaster. Now only shadows of the locals' dark histories occasionally disturb the absolute calm of the scorched region. With a bewitching atmosphere intensified by Michael Brook's unsettling score, Swiss director Nick Brandestini's documentary deservedly won awards at the Big Sky, Sonoma and DocAviv film festivals.
About the director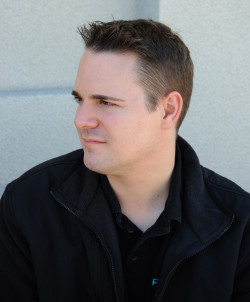 Nick Brandestini (b. 1975, Zürich) lived in the United States in 1977–81 before returning to Zürich where he resides today. In 2002 he graduated from the University of Zurich in Business and Economics. In addition to his job in Marketing, he directs, produces, shoots, and edits documentary films. From 1999 to 2002 he worked at VIVA music TV station, producing and editing an informational program about film. He has successfully presented his movies at many festivals. Filmography: Return to Florence (2006), H.R. Giger's Sanctuary (2007), Legacy of the Great Aletsch (2009), Darwin (2011).
Contacts
Nick Brandestini
Zimmergasse 8, 8008, Zürich
Switzerland
Tel: +41 796 846 675
E-mail: [email protected]

About the film
Color, HD CAM
European premiere
| | |
| --- | --- |
| Section: | Documentary Films - Competition |
| | |
| Director: | Nick Brandestini |
| Screenplay: | Taylor Segrest |
| Dir. of Photography: | Nick Brandestini |
| Music: | Michael Brook |
| Editor: | Nick Brandestini, Taylor Segrest |
| Producer: | Nick Brandestini |
| Contact: | Nick Brandestini |
| | |
| www: | www.darwindoc.com |
Guests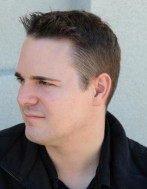 Nick Brandestini
Film Director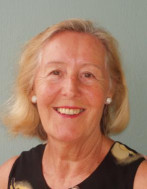 Francine Brücher