Archive of films

Cracks in the Shell / Die Unsichtbare
Germany
2011, 113 min

Section: Official Selection - Competition
Year: 2011
The heroine of this psychological drama set in the world of the theater is an introverted, novice actress named Fine, whom, to everyone's surprise, a renowned director casts in the main role of a student production of Camille. Fine's new identity, which could not be further from her true self, is at once seductive and dangerous.
Synopsis
Set in the world of the theater, this psychological drama presents a novice actress named Fine who, despite the general consensus that she lacks talent, is cast by renowned director Kaspar Friedmann in the main role in his student staging of Camille. The authoritarian director sees in Fine the wounded and complicated personality elements that correspond to his notion of the eponymous character. The sometimes cruel theater environment forces the girl to descend into the dark recesses of her very core where she is expected to find the requisite intensity to perform. Fine, who takes on a new identity to accomplish the task, thus becomes a participant in a dangerous game. The experience of watching the talented German filmmaker's second film is enhanced by the excellent performances (especially Stine Fischer Christensen as Fine), the resourceful camerawork, and the director's sensitivity in skillfully combining the existential level (everyday life versus total immersion into art à la The Red Shoes) with the social aspects of the film (Fine's family crisis and her headlong effort to find love).
About the director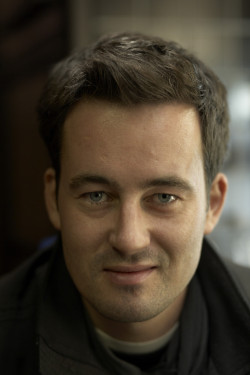 Christian Schwochow (b. 1978, Bergen auf Rügen, Germany) has worked as a writer, spokesman, and reporter for ARD, ARTE, and 3SAT television stations. In 2002–2008 he studied film direction at the Baden- Württemberg Film Academy in Ludwigsburg. After making several short student films he graduated with his feature debut Novemberkind (2008), taking several domestic awards (Cottbus, Max Ophüls Festival, Baden-Baden TV Film Festival).
About the film
Color, 35 mm
World premiere
| | |
| --- | --- |
| Section: | Official Selection - Competition |
| | |
| Director: | Christian Schwochow |
| Screenplay: | Heide Schwochow, Christian Schwochow |
| Dir. of Photography: | Frank Lamm |
| Music: | Can Erdogan |
| Editor: | Jens Klüber |
| Producer: | Jochen Laube |
| Production: | teamWorx Television & Film GmbH |
| Cast: | Stine Fischer Christensen, Ulrich Noethen |
| Contact: | TeamWorx Television & Film GmbH |
Guests
Kim Liebeck
Christian Schwochow
Film Director, Film Director
Stine Fischer Christensen
Producer
Jochen Laube
Producer
Heide Schwochow
Screenwriter
Ronald Zehrfeld
Actor
Frank Lamm
Director of Photography
Fabian Maubach
Producer