Canada / USA
2010, 86 min

Section: Official Selection - Competition
Year: 2011
Dramatist Robert has things to think about – his plays bear the brunt of heavy criticism and he vacillates in his relations to two women. And then an unexpected event happens which forces him to see things completely differently. In his directorial debut, actor Martin Donovan is joined by fellow thespians David Morse, Olivia Williams, and Melissa Auf der Maur.
Synopsis
The career of dramatist Robert is in steep decline – his last play was canceled after a two-week run. On top of that he is unable to decide what to do about an old love affair that is once again gaining steam. Finally, his neighbor Gus is able to shed some light on many issues when he and Robert spend the evening together in a highly unexpected situation. The picture captures the protagonists at fragile moments in their lives, when long suppressed truths come to light and there is no longer any uncertainty concerning the decisions they have made. The characters' secrets aren't revealed immediately: the film works with ambiguity and a contemplative mood heightened by the contrast between the presence of religious figures and the spiritual emptiness we feel around the protagonists. The movie, thematizing the similarity of real life dramas and those on paper, demonstrates that theater always reveals something about those who act in it. And silent contemplation after the drama ends is sometimes better than applauding and simply forgetting.
About the director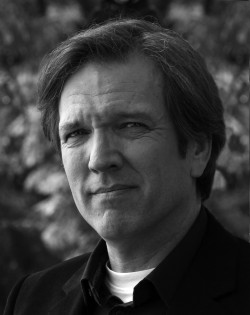 Martin Donovan (b. 1957, Reseda, California) is an American film and theater actor, a long-term cooperator with director Hal Hartley on such films as Amateur (1994) and The Book of Life (1998), both screened at Karlovy Vary. He also appeared alongside Nicole Kidman in The Portrait of a Lady (1996), in Christopher Nolan's 2002 film Insomnia, and in The Sentinel (2006) with Michael Douglas. Donovan is also a successful television actor, cooperating on the award-winning series "Weeds" among others. The writer-director tragicomedy Collaborator is his directorial debut in film.
Contacts
Entertainment One Films International
175 Bloor St. East, Suite 601, North Tower, M4W 3R8, Toronto
Canada
Tel: +1 416 646 2400
Fax: +1 416 979 5824
www: www.eonefilms.com

About the film
Color, 35 mm
World premiere
| | |
| --- | --- |
| Section: | Official Selection - Competition |
| | |
| Director: | Martin Donovan |
| Screenplay: | Martin Donovan |
| Dir. of Photography: | Julie Kirkwood |
| Music: | Manels Favre |
| Editor: | Karen Porter |
| Producer: | Julien Favre, Ted Hope, Luca Matrundola, Pascal Vaguelsy |
| Production: | DViant Films, This is That |
| Cast: | Martin Donovan, David Morse, Olivia Williams, Melissa Auf der Maur |
| Contact: | Entertainment One Films International |
Guests
Natalie Kampelmacher
Martin Donovan
Film Director, Film Director, Film Director
David Morse
Actor
Ted Hope
Producer
Luca Matrundola
Producer
Karen Porter
Film Editor
Matt Hansen
Sales Agent