After taking a job at the Vienna city morgue, 19-year-old Roman Kogler starts to come to terms with his difficult past, an important step on the road to adulthood. Austrian actor Karl Markovics's visually compelling and dramatically convincing debut became by rights a favorite of this year's Directors' Fortnight at Cannes.
Synopsis
Nineteen-year-old Roman Kogler is serving time in a juvenile detention center. He has already served half of his sentence, and could be released on probation, but his chances are poor: he is a loner with no family, and he seems incapable of coping with society. One day, to the surprise of the authorities and even himself, Roman finds a probation job at the municipal morgue in Vienna. Encountering death and sorrow – natural and expected elements of life, like love and birth – helps him to mature and to come to terms with his guilt-ridden past. The director doesn't misuse the topic by emotionally blackmailing the audience, and his casting of the main character was extremely fortunate, with the actor's authentic portrayal strengthening the film's impact. This writer-director debut from actor Karl Markovics is an economical and visually compelling probe into the human psyche. Breathing was one of the best films of this year's Directors' Fortnight, and the delegation accompanying the Cannes screening rightfully deserved the lengthy applause it received.
About the director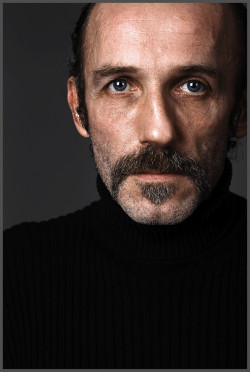 Karl Markovics (b. 1963, Vienna) is an acclaimed character actor who has portrayed numerous characters on stage in both plays and musicals. Among his many film roles, he played Salomon Sorowitsch in Stefan Ruzowitzky's The Counterfeiters (Die Fälscher, 2007), which took the Oscar for Best Foreign Language Film, and screened in Horizons at the 42nd KVIFF. His latest acting project is Unknown Identity. Breathing is his feature writer-director debut which proved a hit at this year's Cannes in the Directors' Fortnight section. Markovics has his second film project already underway.
About the film
Color, 35 mm

| | |
| --- | --- |
| Section: | Another View |
| | |
| Director: | Karl Markovics |
| Screenplay: | Karl Markovics |
| Dir. of Photography: | Martin Gschlacht |
| Music: | Herbert Tucmandl |
| Editor: | Alarich Lenz |
| Producer: | Dieter Pochlatko, Nikolaus Wisiak |
| Production: | EPO Filmproduktion |
| Cast: | Thomas Schubert, Karin Lischka, Gerhard Liebmann, Georg Friedrich, Stefan Matousch |
| Contact: | Playtime, Austrian Films |
Guests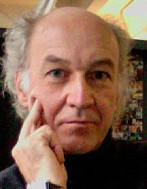 Martin Schweighofer
Film Institution Rep.