Denmark
2012, 83 min

Section: Documentary Films - Competition
Year: 2013
Made with 8mm film, this movie presents a portrait of talented Danish athlete Rasmus Quaade and his struggle to find a firm footing in the world of professional cycling. A captivating and, at the same time, unusually poetic film which probes the inner mechanisms of this contemplative young man who, more than anything else, has to overcome the obstacles he has placed in his own mind.
Synopsis
Daniel Dencik's feature-length debut follows the growth of a young Danish cyclist into a professional athlete. Talented Rasmus Quaade is training for the world championship for cyclists under 23 years of age. High-level cycling surprises him with its speed and stamina – it demands maximum focus, a disciplined private life, and diligent training. Those unable to adapt to the ruthless tempo will be out of the running, and it appears that intelligent and contemplative Rasmus isn't capable of the necessary physical and mental application. Moon Rider isn't just a stirring sports drama. The choice of grainy Super 8 film stock, like the highly personal narration from Rasmus himself, transforms Dencik's documentary into a powerful probe into the inner workings of a lonely champion. The movie likewise offers a unique view of the uncompromising world of top-level cycling where the only people to survive are those who overcome the obstacles in their own minds.
About the director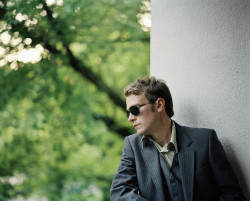 Daniel Dencik (b. 1972, Stockholm) graduated in editing from Copenhagen's National Film School of Denmark (1999). In addition to his filmmaking activities, he has long been interested in literature and has written two books of poetry and a collection of short stories. His editing and screenwriting credits include a number of successful films, among them Noi the Albino (2003), Outsider (2005), and Labrador (2011). Moon Rider (2012) is Denick's feature film debut. His second feature, The Expedition to the End of the World, also completed last autumn, will be screened in the section Documentary Films - Out of Competition. At the 2012 CHP:DOX festival in Copenhagen, Daniel Dencik was awarded Talent of the Year for his skills as a nascent documentary filmmaker.
About the film
Color, DCP

| | |
| --- | --- |
| Section: | Documentary Films - Competition |
| | |
| Director: | Daniel Dencik |
| Dir. of Photography: | Daniel Dencik, Aske Alexander Foss |
| Music: | Erik Enocksson |
| Editor: | Daniel Dencik, Cathrine Ambus, Rasmus Gitz-Johansen, Theis Schmidt |
| Producer: | Monica Hellström |
| Production: | Dencik Film |
| Contact: | Danish Film Institute, LevelK |
Guests
Daniel Dencik
Film Director
Rasmus Winther Jensen
Film Crew
Alexandra Burke
Sales Agent
Laure Montastier
Sales Agent