France
2003, 100 min

Section: Horizons
Year: 2003
A young police superintendent named Emmanuelle becomes the victim of her own investigation of a mysterious seducer who is using romance to kill young women.  
Synopsis
A young police superintendent named Emmanuelle is the first to realize that there's a connection between a string of young female suicides. Indications suggest that they first fell in love and then were gradually led to the decision to take their own lives. Another connection is discovered: each of the dead women was ostensibly acquainted with the ancient French legend of Tristan and Isolde. Troubled by her own unsatisfactory emotional life, Emmanuelle becomes obsessed with the case of the unknown romantic degenerate who serves as an instrument of death. Chance leads her to a man whose mysterious behaviour arouses her suspicions. Emmanuelle sets different traps but none is successful. The Machiavellian seducer confuses her more and more until she herself begins to fall for his charms; she even takes him to visit her bourgeois parents, who would be grateful if she married. Her dogged search for the truth nearly leads Emmanuelle to her own ruin.
About the director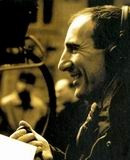 Philippe Harel (b. 1956, Paris), screenwriter, director and actor. After several shorts he debuted in features in 1992 with French Summer (Un été sans histoire), followed by The Story of a Boy Who Wanted to Be Kissed (L' Histoire du garçon qui voulait qu'on l'embrasse, 1993) and Hikers (Les randonneurs, 1995). In 1997 he participated in the Cannes competition with The Banned Woman (La femme défendue), whose star, Isabelle Carré, garnered the Romy Schneider Prize. He took Best Screenplay for Ghislain Lambert's Bicycle (Le Vélo de Ghislain Lambert) at the 2001 San Sebastian IFF. 
About the film
Color, 35 mm

| | |
| --- | --- |
| Section: | Horizons |
| | |
| Director: | Philippe Harel |
| Screenplay: | Olivier Dazat |
| Dir. of Photography: | Matthieu Poirot-Delpech |
| Music: | Alexandre Desplat |
| Editor: | Nadine Verdier |
| Producer: | Philippe Rousselet |
| Production: | Les Films de la Suane |
| Cast: | Mathilde Seigner, Jean-Jacques Vanier, Jean-Louis Loca, Aina Cartianu, Nicole Garcia, Daniel Cohen, Michel Duchaussoy, Marie-Claude Mestral |
| Contact: | EuropaCorp, Bioscop (Magicbox a.s.) |
Guests
Tomáš Hoffman
Producer