United Kingdom
1991, 90 min

Section: Out of the Past
Year: 2014
Edward II ascends the English throne and shows favour towards nobleman Piers Gaveston, casting his wife aside. The aggrieved Queen Isabella decides to do something about it. The cast is costumed in modern attire and Annie Lennox sings a song of farewell in this postmodern adaptation of the stage play by Christopher Marlowe, which demonstrates that past and present have a lot in common.
Synopsis
It is 1307 and England is now ruled by King Edward II. He appoints Piers Gaveston as his closest adviser and the pair become lovers. Queen Isabella finds herself removed not only from the royal bed, but also from the power she might also have held as the sovereign's wife. She joins forces with Roger Mortimer to have Gaveston removed through some elaborate intrigue.… Adapted from the stage play of the same name by Christopher Marlowe (1593), Edward II is exceptional for its portrayal of the relationship between the two men, which was unusually candid for the time. Director Jarman's treatment remains faithful to the language of Elizabethan theatre, however, he transferred the plot of the play to the stark interiors of empty film studios, dressed his actors in modern costumes and had Annie Lennox sing the lovers' farewell. The postmodern conception of the play thus uniquely reflects Great Britain in the early 1990s. The film will be screened in its digitally restored version to mark the 20th anniversary of Jarman's death.
About the director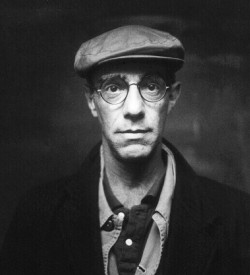 Derek Jarman (b. 1942, Northwood, United Kingdom – 1994, London) studied at the Slade School of Fine Art and subsequently worked with Ken Russell on the film The Devils (1971); he also began making his first shorts on Super-8 during this period. His feature debut Sebastiane (1976) drew recognition as the first British film to openly deal with gay issues. His next film Jubilee (1978) entered the annals of British cinema as the industry's first punk movie. His unconventional adaptation of Shakespeare's The Tempest (1979) distanced traditionalist critics; he later earned respect as a filmmaker with Caravaggio (1986), which won a special award for its visual qualities at the 36th Berlinale. While shooting The Garden (1990) Jarman began to show the first symptoms of AIDS; he died of the disease four years later.
Contacts
The Works Film Group
5th Floor, Fairgate House, 78 New Oxford Street, WC1A 1HB, London
United Kingdom
Tel: +44 207 612 1080
Fax: +44 207 612 1081
E-mail: [email protected]
www: www.theworksfilmgroup.com

About the film
Color, DCP

| | |
| --- | --- |
| Section: | Out of the Past |
| | |
| Director: | Derek Jarman |
| Screenplay: | Derek Jarman, Stephen McBride, Ken Butler podle divadelní hry / based on the play by Christopher Marlowe |
| Dir. of Photography: | Ian Wilson |
| Music: | Simon Fisher Turner |
| Editor: | George Akers |
| Producer: | Steve Clark-Hall, Antony Root |
| Production: | Working Title Films Ltd |
| Cast: | Steven Waddington, Tilda Swinton, Andrew Tiernan, Annie Lennox |
| Contact: | The Works Film Group |
Guests
Clare Crean
Sales Agent