Archive of films

Spell to Ward Off the Darkness / A Spell to Ward Off the Darkness
A mysterious man (Robert A. A. Lowe, known musically as Lichens) seeks to gain experience in a community of young people and in isolation in the wilderness, then spreads his new found inner strength by means of transcendental black metal. Three acts, one experience, and a dreamlike movie highlighting the significance of ritual for human solidarity.
Synopsis
Three acts, one sense of a profound, shared experience. An enigmatic man is part of a freethinking community on an Estonian island, then completely alone in the wilds of northern Finland, and finally he ends up playing a half-hour concert that reveals the raw strength of Norway's black metal. In this, his second feature, Rivers again shifts our perception of conventional social situations. In the present film, which is just as deliberate as its protagonist, Rivers and codirector Ben Russell, an American artist, dispense with the dramatic fall, replacing it with an event associated with the moments in which we obtain and absorb experience. For the final catharsis, the filmmakers seek out an underground club to hold a séance, joined by lead actor Robert A. A. Lowe, known musically as Lichens, Nicholas McMaster of the black metal group Krallice, Hunter Hunt-Hendrix of the generically similar Liturgy, and drummer Weasel Walter.
About the director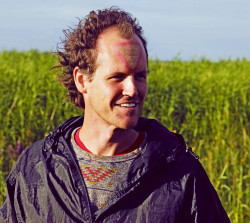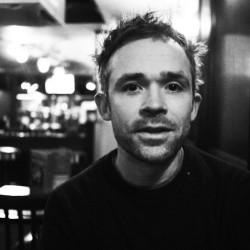 Ben Rivers (see accompanying article). Ben Russell (b. 1976), American artist and filmmaker whose recent independent art shows include Paris, Cairo, and Chicago. As a director, his filmworks have screened at festivals from Rotterdam to the Viennale to Paris's Centre George Pompidou. He gained a name for his Trypps series of short films and won the FIPRESCI Prize at Rotterdam for his feature debut Let Each One Go Where He May (2009). In his films he repeatedly touches on the history and semiotics of moving pictures, transforming ideas into powerful cinematic experiences (e.g. Daumë, 2000; Let Us Persevere in What We Have Resolved Before We Forget, 2013) that might be grouped under the rubric "psychedelic ethnography." For A Spell to Ward Off the Darkness, the creators equally shared the duties of director, DOP, and editor.
About the film
Color, DCP

| | |
| --- | --- |
| Section: | Tribute to Ben Rivers |
| | |
| Director: | Ben Russell, Ben Rivers |
| Screenplay: | Ben Rivers, Ben Russell |
| Dir. of Photography: | Ben Rivers, Ben Russell |
| Music: | Veldo Tormis, Queequeg (Hunt-Hendrix, Lowe, McMaster, Walter), Robert A. A. Lowe |
| Editor: | Ben Rivers, Ben Russell |
| Producer: | Nadia Turincev, Julie Gayet |
| Production: | Rouge International |
| Coproduction: | Black Hand |
| Cast: | Robert A. A. Lowe, Tuomo Tuovenen, Katri Sipiläinen, Hunter Hunt-Hendrix, Nicholas McMaster, Weasel Walter |
| Contact: | Rouge International |
| | |
| www: | www.aspelltowardoffthedarkness.com |
Guests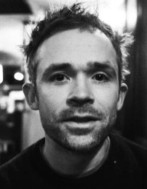 Ben Rivers
Film Director