Archive of films

I Know Where I'm Going / I Know Where I'm Going
The extinction of humanity is a long way off but it may be closer than we think – at least in the context of the history of planet Earth. This evocative excursion to remote corners of the British Isles raises questions about our future and addresses ways to implement alternative lifestyles.
Synopsis
The radio broadcasts an inclement weather warning, but in the areas explored in the film, the announcement seems as if from another world. This evocative excursion to remote British locations focuses on several hermits and the environments they inhabit. Curiosity and a touch of romance pervade the film, although they cannot mask an unmistakable feeling of gloom. Rivers downplays the commonplaces of contemporary Western society and presents a lifestyle partially marked by civilization while, at the same time, it avoids getting caught up in each new fad.
About the film
Color, DCP

| | |
| --- | --- |
| Section: | Tribute to Ben Rivers |
| | |
| Director: | Ben Rivers |
| Screenplay: | Ben Rivers |
| Dir. of Photography: | Ben Rivers |
| Editor: | Ben Rivers |
| Producer: | Ben Rivers |
| Contact: | LUX |
Guests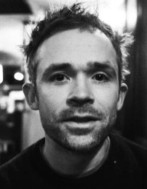 Ben Rivers
Film Director