Archive of films

This Is My Land / This Is My Land
Jake, also the subject of Two Years at Sea, lives away from contemporary society, his existence predicated on the greatest self-sufficiency possible. But he also speaks a lot about urban Western man. Jake's narrowly delineated territory appears to stand in stark contrast to the chaotic transience of wanderlust.
Synopsis
Jake Williams is a Scotsman who avoids common social processes in his attempt to maximize his self-sufficiency. This black-and-white portrait captures him in symbiosis with the environment in which he lives and where he maintains birdfeeders, among other activities. Like the other protagonists of Rivers's films, Jake focuses on something quite different from what Western society is accustomed to. His solitary mutterings, however, are not difficult at all to understand. On the contrary, one can easily glean instruction that goes far beyond merely coexisting with nature. Jake is also the subject of the feature-length Two Years at Sea.
About the film
Black & white, 16 mm

| | |
| --- | --- |
| Section: | Tribute to Ben Rivers |
| | |
| Director: | Ben Rivers |
| Screenplay: | Ben Rivers |
| Dir. of Photography: | Ben Rivers |
| Editor: | Ben Rivers |
| Producer: | Ben Rivers |
| Contact: | LUX |
Guests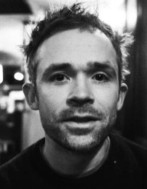 Ben Rivers
Film Director