Archive of films

World Rattled of Habit / A World Rattled of Habit
An excursion to the home and garden of globetrotter Oleg, whose experiences in life fundamentally transformed his outlook on the world. This seemingly innocent investigation-in-brief may not evoke a sense of calm but its governing mood is decidedly conciliatory as it presents a concise prospect of a unique individual.
Synopsis
In a house crammed with belongings, old-timer Oleg must orient himself just as cautiously as he was forced by life to negotiate ideologies. His father was in Dutch with the Soviets, and he lived in Germany and the USA. Oleg, whose son is a friend of the director, came to realize that every country indoctrinates its citizens in the illusion of its own perfection. Only after seeing the sum total of these proffered illusions are we able to become aware and gain a clear view of the world. Thus even this innocent visit to an old man from Suffolk can unobtrusively influence our own orientation in the world.
About the film
Color, 16 mm

| | |
| --- | --- |
| Section: | Tribute to Ben Rivers |
| | |
| Director: | Ben Rivers |
| Screenplay: | Ben Rivers |
| Dir. of Photography: | Ben Rivers |
| Editor: | Ben Rivers |
| Producer: | Ben Rivers |
| Contact: | LUX |
Guests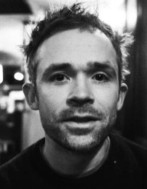 Ben Rivers
Film Director