Archive of films

Phantoms of a Libertine / Phantoms of a Libertine
Mysterious noises accompany pages turning in a traveler's album from decades earlier. The movie is no biopic of the never-seen subject; it merely sets out on his trail to create its own story about where the trail may lead and why.
Synopsis
Old photographs bear traces of a mysteriousness that intensifies if we place them side by side. The archive of a man who traveled throughout the 20th century presented just such a plethora of photographs, objects, and documents – as well as numerous questions. This time Rivers uncovers a personal history not through face-to-face confrontation, but via traces of a past that he doesn't perceive as even remotely solid and definitive. The libertine's story may thus take a number of forms, even if the same powerful mood here engulfs them all.
About the film
Color, 16 mm

| | |
| --- | --- |
| Section: | Tribute to Ben Rivers |
| | |
| Director: | Ben Rivers |
| Screenplay: | Ben Rivers |
| Dir. of Photography: | Ben Rivers |
| Editor: | Ben Rivers |
| Producer: | Ben Rivers |
| Contact: | LUX |
Guests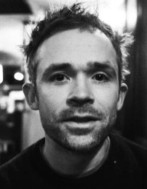 Ben Rivers
Film Director