This reflective tribute to cowboys from the American West, shot on widescreen 16mm, traces the leisurely routine of two modern cattle ranchers. The meditative documentary Western beguiles us with its ravishing images of the vast Montana plains, as it does with its brooding commentary and folk songs performed by the inimitable Harry Dean Stanton.
Synopsis
Somewhere in Montana, amid the desolate flatlands below a majestic mountain range, lies a forgotten ranch by the name of Fishtail – an outpost of civilisation on the edge of the wilds, where time passes at a leisurely pace. In his feature-length debut, Andrew Renzi pays contemplative tribute to modern cowboys from the American West. His visually captivating observation of two ranchers at work, caught on widescreen 16 mm film, was inspired by 19th century romanticised landscapes and also by the documentaries of Frederick Wiseman and Albert Maysles, celebrated representatives of Direct Cinema. The shots of extensive plains, over which a languorous sun rolls across a clear sky, while the sultry air gently eddies above vast herds of cattle, are also reminiscent of classic Westerns, perhaps even Malick's landscape meditation Days of Heaven. The film's spellbinding atmosphere and uncontrived depth are conveyed by the commentary and folk songs of the inimitable actor and songster Harry Dean Stanton.
About the director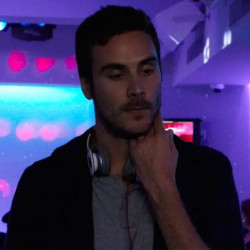 Andrew Renzi (b. 1984, Washington, D.C.) attended Brown University in Rhode Island, where he focused on playwriting and screenwriting. As producer he worked on the films Afterschool (2008) and Two Gates of Sleep (2010), produced by the Brooklyn-based company Borderline Films. He directed the short films The Fort (2011) and Karaoke! (2013), both of which enjoyed successful screenings at Sundance. He has produced and directed music videos for a number of artists (Edward Sharpe and the Magnetic Zeros, Mobb Deep, Blondfire and Zeds Dead). He currently lives in New York and is collaborating on the script for a biopic on Janis Joplin directed by Sean Durkin, and he is also at the post-production stage of his first feature film, Franny, starring Richard Gere, Dakota Fanning, Theo James and Clarke Peters. Fishtail is his documentary debut.
Contacts
Preferred Content
, CA 90048, Los Angeles
United States of America
Tel: +1 323 782 9193, +1 310 993 7465
E-mail: [email protected]

About the film
Color, DCP
International premiere
| | |
| --- | --- |
| Section: | Documentary Films - Competition |
| | |
| Director: | Andrew Renzi |
| Screenplay: | Andrew Renzi, William Tylee Abbott |
| Dir. of Photography: | Joe Anderson |
| Music: | Saunder Jurriaans, Danny Bensi |
| Editor: | Dean C. Marcial |
| Producer: | William Tylee Abbott, Andrew Renzi, Brett Potter |
| Production: | William Abbott Fine Art, The Brandywine, Calavera |
| Contact: | Preferred Content |
Guests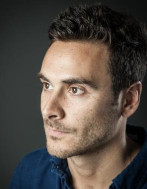 Andrew Renzi
Film Director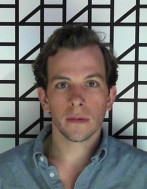 Tylee Abbott
Screenwriter