The main characters of this caustic report on Russia's chilling sociopolitical landscape are the representatives of the local opposition, for whom protesting against the Kremlin has become their raison d'être. Their diverse lives form the foundation upon which grows a more general discourse on democracy, freedom, and the need of the masses to seek a charismatic leader.
Synopsis
The documentary project The Term was conceived in May 2012. When the directing trio commenced mapping the Russian sociopolitical landscape, Vladimir Putin had just settled into the Kremlin for his third term. The original experimental format of "documentary bulletins," which were published daily online, allowed for wide-ranging content; in the feature film version, however, the filmmakers focused solely on the members of various opposition groups. Nevertheless, the work's neutral position remains and viewers have to interpret the objectively presented situations for themselves. The main characteristics of this strongly authentic movie include close contact with the protagonists, precise editing, and an effectively controlled release of information. A comprehensive film with high testimonial value which arches over the lives of men and women for whom protest became their raison d'être, The Term provides a chilling discourse on democratic rights and freedoms, the relationship of state power toward differently thinking groups, and the tendency of the masses to seek out charismatic leaders.
About the director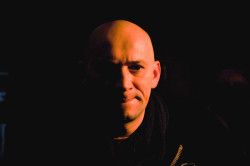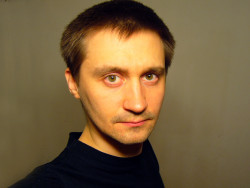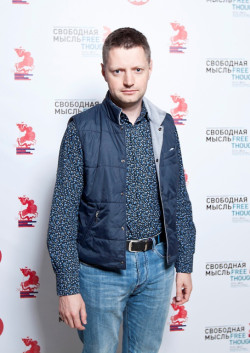 Pavel Kostomarov (b. 1975, Moscow) graduated in camerawork from Moscow's VGIK. As DOP he has worked with top Russian filmmakers, including Sergey Loznitsa and Alexey Popogrebskiy. He directed a number of internationally successful documentaries, e.g. The Transformer (2003), The Days of Peace (2004), The Mother (2007). Thus far KVIFF has screened four of his pictures. Alexey Pivovarov (b. 1974, Moscow), Russian newspaper and TV reporter, documentarist, and producer, worked for Russia's NTV for many years, serving from 2008 as managing editor and anchor. Alexander Rastorguev (b. 1971, Rostov-on-Don, USSR) graduated from St. Petersburg State Theater Arts Academy. He has worked as a director for television and a writer for theater. His directorial activities include the docs Maundy Thursday (2003), Tender's Heat: Wild Wild Beach (2006), and I Love You (2011, co-dir. P. Kostomarov).
About the film
Color, DIGIBETA
World premiere
| | |
| --- | --- |
| Section: | Documentary Films - Competition |
| | |
| Director: | Pavel Kostomarov, Alexander Rastorguev, Alexey Pivovarov |
| Dir. of Photography: | Pavel Kostomarov |
| Producer: | Alexey Pivovarov, Alexander Rastorguev, Pavel Kostomarov, Sarkis Orbelyan |
| Production: | Aviator Production |
| Coproduction: | Marx Film |
| Contact: | TVF International, Marx Film |
Guests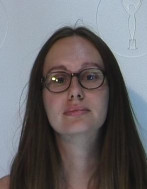 Maria Gavrilova
Producer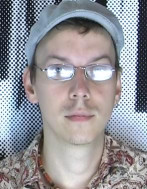 Maxim Tuula
Producer