Man, ever obsessed by the desire to control nature, decided to rescue the Netherlandish wild boar population, only to find the revitalised and rapidly expanding species outside his front door. With quirky humour, this elegant documentary musing reveals nature's disinclination to allow itself to be impeded by a presumptuous civilisation.
Synopsis
Last century the wild boar in the Netherlands found itself on the verge of extinction. Man, however, obsessed from the outset with the desire to control nature, brought it back. Refreshed, the rapidly expanding boar population came crashing out of the dark woods. A sneaky invasion of villages and urban peripheries commenced, causing untold paranoia and panic among the people. We've got to eat them up, before they overrun us! This elegantly composed, quirkily humorous account of man's conflict with these overbred creatures demonstrates that nature doesn't always follow the path civilisation confidently marks out for it.
About the director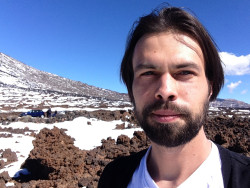 Willem Baptist (b. 1979, Netherlands) studied audiovisual design in Rotterdam and attended several filmmaking workshops (Berlinale Talent Campus, IDFA Documentary Workshop, Rotterdam Lab). His previous films have been shown at the IDFA in Amsterdam, Toronto's Hot Docs, the Rotterdam IFF and Visions Du Réel in Switzerland. His most successful work to date, the short documentary I'm Never Afraid! (Ik ben echt niet bang!, 2010), screened at more than eighty festivals around the world and won various awards.
About the film
Color, HD CAM

| | |
| --- | --- |
| Section: | Documentary Films - Competition |
| | |
| Director: | Willem Baptist |
| Screenplay: | Willem Baptist |
| Dir. of Photography: | Dirk-Jan Kerkkamp |
| Editor: | Albert Markus |
| Producer: | Joost Seelen |
| Production: | Zuidenwind Filmproductions |
| Coproduction: | NTR |
| Contact: | Zuidenwind Filmproductions, NPO Sales |
| | |
| www: | www.wildboar-film.com |
Guests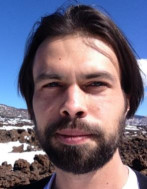 Willem Baptist
Film Director