Archive of films

Water and the Wall / Le mur et l'eau
The Swiss filmmaker recorded a sensitive discussion between Luc Dardenne and 11-year-old Bradley, who was greatly moved after seeing the The Kid with a Bike. This short film, about children abandoned by their irresponsible parents, explores the threshold between childhood and adulthood, highlighting in the process the uncommon power of cinema.
Synopsis
When Alice Fargier organized a film workshop at summer camp she never imagined the enthusiasm she would ignite among the children by showing them the Dardenne brothers' film The Kid with a Bike. Especially Bradley, an 11-year-old foster child who felt personally impacted by the film. The director captured his unfiltered reactions and sent the footage to Luc Dardenne himself. A sensitive, long-distance discussion grows between the renowned director and the boy. It shows how inspiring the lay public's experience can be for a veteran filmmaker, and how deep are the traces that a work of cinema can leave in our lives.
About the director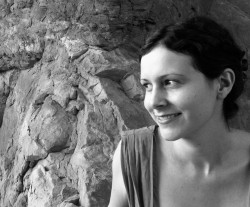 Alice Fargier (b. 1984) comes from the French-speaking region of Switzerland. She became interested in stage directing and attended the National Conservatory of the Dramatic Arts. Then, after two years spent studying literature at Université Paris 8, she switched to filmmaking. She explored human intimacy in her short graduate film Deux visages (2009), in which a Parisian boy meets a lost Mexican girl. She also contributed to the screenplay for Un nuage dans un verre d'eau (2012). The Water and the Wall is her first short documentary.
Contacts
Elefant Films
rue Jean-Jaquet 10, 1201, Geneva
Switzerland
Tel: +41 22 301 6500
Fax: +41 22 301 6501
E-mail: [email protected]

About the film
Color, DCP
International premiere
| | |
| --- | --- |
| Section: | Documentary Films - Competition |
| | |
| Director: | Alice Fargier |
| Screenplay: | Alice Fargier |
| Dir. of Photography: | Alice Fargier, Claudie Chaize |
| Editor: | Louise Jaillette, Camille Guyot |
| Producer: | Alex Iordachescu |
| Production: | Elefant Films |
| Cast: | Luc Dardenne |
| Contact: | Elefant Films |
Guests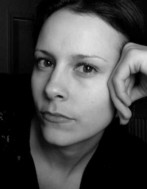 Alice Fargier
Film Director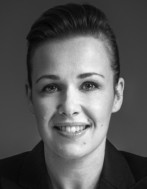 Laura Daniel
Film Institution Rep.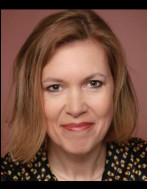 Catherine Ann Berger
Film Institution Rep.