USSR
1963, 79 min

Section: Tribute to Larisa Shepitko
Year: 2015
A low horizon outlining the bleak steppe, the sun beating down from a vast, arching sky, and the great drama that unfolds as the dusk sets in – this is the setting chosen by the talented filmmaker, then aged 25, for her debut Heat, which depicts the conflict between two very different characters, only one of whom truly seeks to accomplish something worthwhile.
Synopsis
The decision to choose a short story by a debuting writer from Kirghizia and to travel to this far-flung Soviet republic to make her first film was certainly a courageous step for the director, then a mere twenty-five years of age. The author of the tale "The Camel's Eye," upon which Heat is based, was Chinghiz Aitmatov, who would later become a world renowned author. The title of his story refers to a spring located in the middle of the arid steppe, where the hero meets up with a young herdswoman. Kemel is not yet seventeen and, encouraged by his teacher, he has come to help farm the dry, weed-ridden land. He finds the living conditions tough, and the hard labour he is assigned makes him feel greatly undervalued. Moreover, he is bitterly resentful of the commandeering Abakir, who behaves continually as if he were lord and master over the community who share the yurt. This illiterate may be a drudge, a "hero of labour" driving his tractor over the dusty soil from morning till night, but he excites constant fear and tension in the small collective, including his beloved, the devoted Kalipa. Shepitko sidetracked the theme of building socialism, instead offering a timeless reflection on the conflict between an individual of good and pure intentions and a primitive tyrant, a subversive and destructive despot concealed nevertheless behind a mask of selfless actions. The film is also a visual poem stylistically inspired by Alexander Dovzhenko, with suggestive camera angles and black-and-white images that establish the film's leitmotif: shots of the immense barren land under an arching sky, and of the steppe in all its melancholy beauty. This impressive debut won the Symposium Grand Prix ex aequo at the Karlovy Vary IFF in 1964.
Zdena Škapová
Contacts
Arsenal - Institut für Film und Videokunst
Potsdamer Str. 2, D - 10785, Berlin
Germany
Tel: +49 302 695 5100
Fax: +49 302 695 5111
E-mail: [email protected]
www: www.arsenal-berlin.de

Mosfilm Cinema Concern
Mosfilmovskaya Str. 1, 119 991, Moscow
Russia
Tel: +7 095 143 9700
Fax: +7 095 938 2083
E-mail: [email protected]
www: www.mosfilm.ru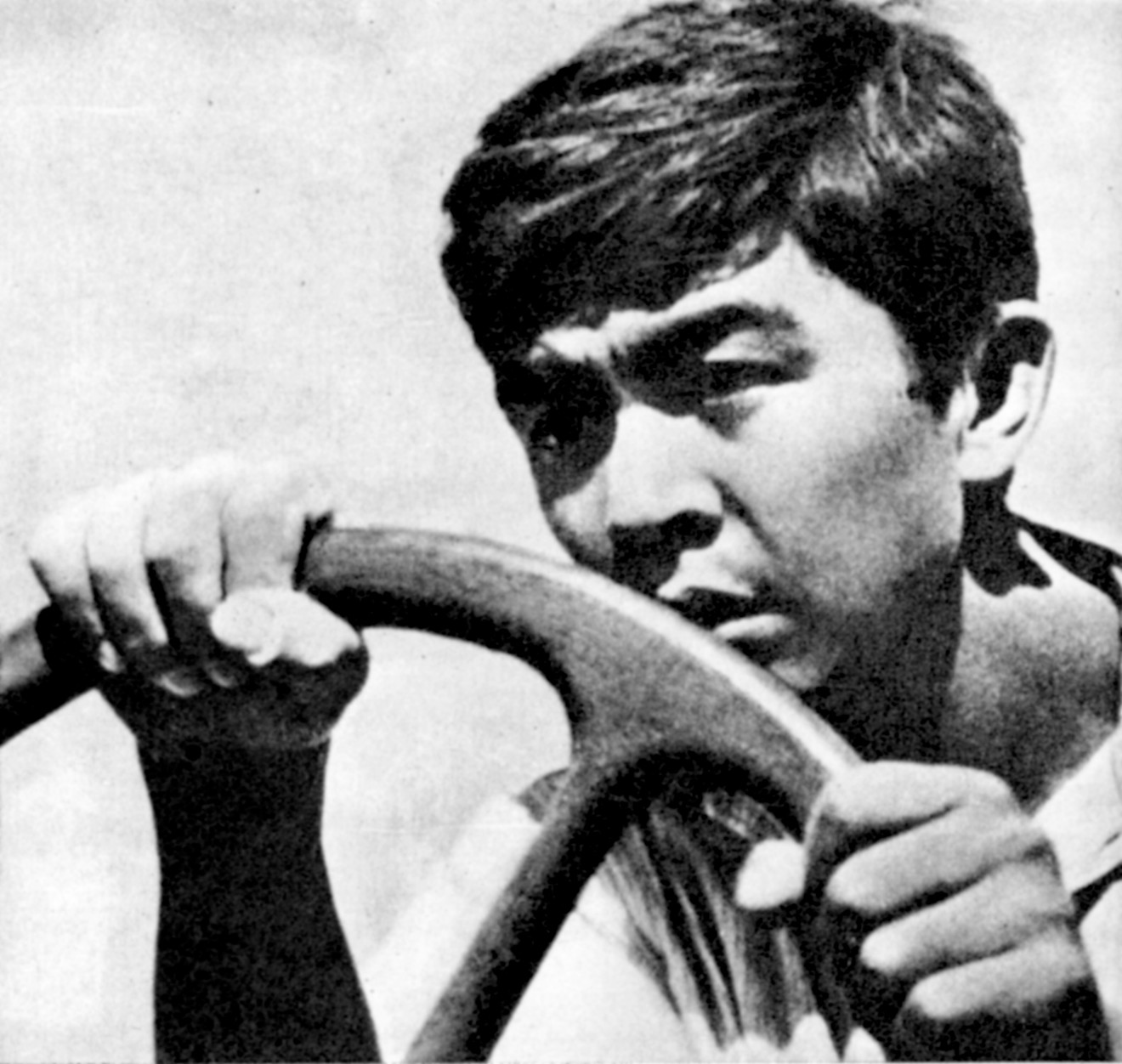 About the film
Black & white, 35 mm

| | |
| --- | --- |
| Section: | Tribute to Larisa Shepitko |
| | |
| Director: | Larisa Shepitko |
| Screenplay: | Josif Olshansky, Larisa Shepitko, Irina Povolotskaya podle povídky / based on the story by Chinghiz Aitmatov |
| Dir. of Photography: | Yuri Sokol, Vladimir Arkhangelsky |
| Music: | Roman Ledyenev |
| Editor: | L. Felonov |
| Art Director: | Alexei Makarov |
| Producer: | V. Netsvetayev |
| Production: | Kyrgyzfilm |
| Cast: | Bolot Shamshiyev, Nurmukhan Zhanturin, Klara Yusupzhanova, Kumbulot Dosumbayev |
| Sales: | Mosfilm Cinema Concern |
| Contact: | Arsenal - Institut für Film und Videokunst |
Guests
Anton Klimov
Other