Spain / Germany
2015, 78 min

Section: Documentary Films - Competition
Year: 2015
Djalal has loved weapons since before he could walk. But success in the virtual world, where thousands of followers watch his videos, is not enough – so he heads to Afghanistan as a sniper. Unfortunately, actual war is a dull business that drags on endlessly. Will the young man, who is still searching for his place in the real world, realize that the game is over and that it's time to grow up?
Synopsis
Djalal, a young man of Catalan-Iranian origin, began playing war games before he could walk. Growing up as an only child, his adoring parents spoiled him, indulging his every whim. But child's play gradually turned into an obsession involving endless purchases of exact replicas of weapons and real military equipment. As a teenager Djalal becomes fully absorbed in his passion, soon adopting the online alter ego of Lord_Sex. But not even his extensive fan base can assuage his desire to get a real taste of war; in the end he joins the army on a mission to Afghanistan. Playing war, however, is always more vivid, thrilling, and in every way more attractive than the sluggish pace of actual war. And so, full of bitter disillusionment, the young man returns home where his divorcing parents have been waylaid by the financial crisis.… Will Djalal realize that the game is over and that it's time to put his virtual identity to rest? Will he grow up and find his place in the real world?
Martin Horyna
About the director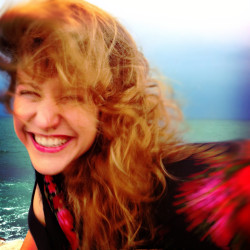 Alba Sotorra (b. 1980, Barcelona) lives in Berlin where she focuses on film direction and video art. Her work treats common social topics such as the position of women in Muslim society, motherhood, popular culture, capitalism, warmongering, and climate change. She finds those aspects that create a certain amount of controversy, seeking to reflect on them from a gender perspective. With the help of her writer-director documentaries, audiovisual installations, and works distributed online, she attempts to open up an arena for viewing the world as a place in which society continuously confronts unexpected changes. She has directed the medium-length movies Unveiled Views (Miradas desveladas, 2008) and Qatar: The Race (2011); Game Over is her feature-length documentary debut. At present Sotorra is working on The Earth Masters, which investigates the field of climate engineering.
About the film
Color, DCP
International premiere
| | |
| --- | --- |
| Section: | Documentary Films - Competition |
| | |
| Director: | Alba Sotorra |
| Screenplay: | Isa Campo |
| Dir. of Photography: | Jimmy Gimferrer |
| Music: | Michael Fakesch |
| Editor: | Cristóbal Fernández |
| Producer: | Carles Pastor, Marta Figueras, Dirk Manthey |
| Production: | Gaia Audiovisuals S.L., Promarfi Futuro 2010 S.L., Dirk Manthey Film |
| Coproduction: | Loto Films S.L., Televisió de Catalunya, Televisión Española |
| Sales: | Visible Film |
| Contact: | Gaia Audiovisuals S.L. |
| | |
| www: | www.gameoverfilm.com |
Guests
Carles Pastor
Producer
Alba Sotorra
Film Director
Marta Figueras
Producer
Dirk Manthey
Producer
Andrea Prenghyová
Film Institution Rep.
Hana Gomoláková
Film Institution Rep.