At age 20, David is increasingly aware of how his mental illness influences his parents' behavior. So one evening he decides to run away to Prague where, alone, he has to face numerous tricky situations – as well as his own thoughts. This courageous and moody debut is crowned with a fine lead performance from Patrik Holubář.
Synopsis
David is a 20-year-old man with a mild intellectual disability who lives with his parents in Ústí nad Labem. One evening, he sneaks out of the house with several hundred crowns in his pocket and heads for Prague, where his brother lives with his girlfriend. He wanders the city alone and nobody notices him. He spends his time on the metro, in streetcars or at the train station. He becomes increasingly depressed – a state of mind he fails to come to terms with. This stark account of several days spent wandering in an alien world in which he feels unhappy and confused is told in parallel with his desperate parents' search for their son. Although the film presents an unusual study of loneliness, in this case determined by the main character's "difference," it tells a universal story. It offers a look from the inside, characterized by a minimalist and compact narrative style.
Tomáš Bartošek
About the director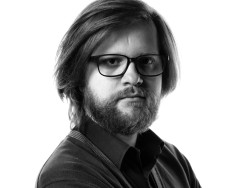 Jan Těšitel (b. 1982) studied film theory at Charles University (2002–2007) and directing at FAMU (2014). During his studies, he shot several short films that were shown at various festivals. These include In the Mood for Underwear (2008), Expensive Father (2009) and The Magnificent One (2011). His 2010 film People Involved about an Englishwoman who goes to visit her dead lover's parents in Ústí nad Labem, was nominated for a Czech Lion in the short film category. Těšitel also worked on the television series "Čapek's Pockets" (2011), and he directs music videos and television commercials.
About the film
Color, DCP
World premiere
| | |
| --- | --- |
| Section: | Forum of Independents - Competition |
| | |
| Director: | Jan Těšitel |
| Screenplay: | Jan Těšitel |
| Dir. of Photography: | Marek Dvořák |
| Music: | Andy Wright Becker |
| Editor: | Šimon Hájek |
| Art Director: | Ivana Kanhäuserová |
| Producer: | Veronika Kührová |
| Production: | Sugar Division |
| Coproduction: | MagicLab, FAMU |
| Cast: | Patrik Holubář, Ondřej Pavelka, Alena Štréblová, Šárka Vaculíková, Igor Bareš, Mikuláš Čížek |
| Contact: | Sugar Division |
Guests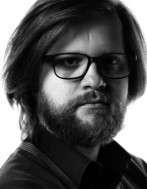 Jan Těšitel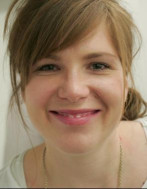 Veronika Kührová
Producer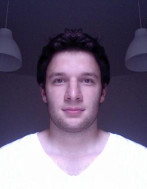 Marek Dvořák
Director of Photography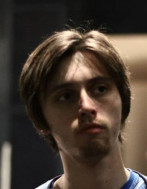 Patrik Holubář
Actor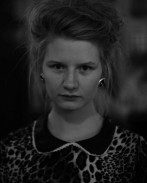 Milada Těšitelová
Other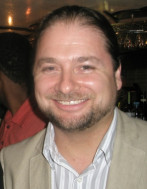 Pavel Jech
Film Institution Rep.