Brazil
2015, 75 min

Section: Forum of Independents - Competition
Year: 2015
This debut by a talented Brazilian filmmaker offers a sensitive rendering and sincere initiation study of a lonely hero (still almost a boy with the nickname Junior) whose dream of becoming the star of an elite football team is jeopardized under the weight of circumstances.
Synopsis
Junior, as he's known, since he's essentially still a child, seems to be having a tough time getting on in life. He shares cheap lodgings with another fellow and earns money doing strenuous night shifts at a warehouse. It's no surprise that he lives for football and desperately hangs onto the dream of perhaps every Brazilian kid – to become a famous player. Although he trains hard with his amateur team, he's not one of the best. He won't admit to the mounting jealousy he feels as he watches his talented friend doing extremely well on the pitch. What's more, his prospects don't look so rosy now that his young girlfriend Carine is pregnant, and he also has to deal with her dominant mother poking her nose in.… The debuting director betrays something of Antonioni's style – he avoids plotlines, basing his incisive study of his muddled hero on suggestion and purely peripheral observation. He works with long, flat shots, yet perceptive viewers will gradually see the subtle and complex meanings beyond what is visible on screen.
Zdena Škapová
About the director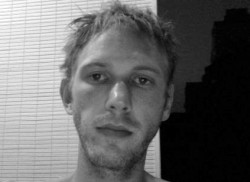 Ives Rosenfeld studied film at Universidade Federal Fluminese in the state of Rio de Janeiro. For over ten years he worked as a sound recordist and mixer on numerous films, most recently on This Love That Consumes Us (Esse amor que nos consome, 2012) and Dores de amores (2013). He began to make a name for himself as a writer and director with the short film The Day I Did Not Kill Bertrand (O dia em que não matei Bertrand, 2008). At the 68th Locarno IFF, his feature debut Hopefuls (Aspirantes) won the Carte Blanche Award, which includes financial support for the completion of a project from a specified region.
About the film
Color, DCP
World premiere
| | |
| --- | --- |
| Section: | Forum of Independents - Competition |
| | |
| Director: | Ives Rosenfeld |
| Screenplay: | Ives Rosenfeld, Pedro Freire |
| Dir. of Photography: | Pedro Faerstein |
| Music: | Lucas Vasconcellos |
| Editor: | Karen Akerman |
| Art Director: | Ana Paula Cardoso |
| Producer: | Tatiana Leite, Luiz Alberto Gentile |
| Production: | Bubbles Project, Crisis Produtivas |
| Cast: | Ariclenes Barroso, Sérgio Malheiros, Julia Bernat, Karien Teles, Julio Adrião, Gutti Fraga |
| Sales: | FiGa Films |
Guests
Ives Rosenfeld
Sandro Fiorin
Sales Agent, Distributor, Producer
Tatiana Leite
Producer
Ariclenes Barroso
Actor