Estonia / Finland
2003, 129 min

Section: East of the West - Competition
Year: 2004
The director captured the fear and uncertainty of an entire nation in a metaphorical story of three individuals confined to a country building surrounded by hopelessness and the fear of what the future holds in store. Best Estonian Film (with The Living Force) in 2003.
Synopsis
Every nation has its traumatic periods, symbolic milestones which determine its fate. For Estonia this involves the years when the country came under Communist domination. Eetla lives with her father, Gottfrid, at a remote lighthouse. Gottfrid tries to make her leave for relatives in Sweden and thereby avoid the uncertain future of Estonian life under the Soviets. But at the last minute Eetla decides not to take the last boat headed for freedom. Eetla must cope with various demons including obsessive memories of her mother and her complicated relationship with her father. The director has chosen an indirect approach to depicting these tragic times: only rarely do images of Soviet soldiers or the enemy's exterior world invade the closed community of their home. As in his renowned Georgica, Keedus has located his protagonists in a world out of time, underscored by shots of a rugged coastal landscape lined with small islands, dilapidated fishing boats, and endless shallows giving rise to incessant fogs which seep across the countryside.
About the director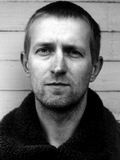 Sulev Keedus (b. 1957, Tallinn) first graduated in music before going on to the School of Education in Tallinn. In 1977-81 he worked as assistant cameraman and director for Estonian Television, and attended Moscow's Higher Courses for Screenwriters and Film Directors. To date, Keedus has mainly focused on documentaries. The documentary In Paradisum (1993), screened at 11 international festivals, was voted Best Estonian Film of 1993. He shot the feature The Only Sunday in 1990. The 1998 the film Georgica, presented at Karlovy Vary in 1998, earned him international acclaim. His latest film, Somnambulance, shared Best Estonian Film (with The Living Force) in 2003. Selected filmography: Behind the Forests (1982), Luigeluum (1983), Vorokese (1984), Biographies at the Bolshoi Theatre (1985), October in the Harbour Kaunispea (1986), Fearful Heaven (1987), Pharaoh's Children (1992). 
About the film
Color, 35 mm

| | |
| --- | --- |
| Section: | East of the West - Competition |
| | |
| Director: | Sulev Keedus |
| Screenplay: | Sulev Keedus, Madis Kõiv |
| Dir. of Photography: | Rein Kotov |
| Music: | Helena Tulve |
| Editor: | Kaie-Ene Rääk |
| Producer: | Kaie-Ene Rääk |
| Production: | F-Seitse Films, koprodukce / coproduction: Kinotar Oy |
| Cast: | Katariina Lauk, Evald Aavik, Ivo Uukkivi, Jan Uuspõld |
| Contact: | Estonian Film Institute, Kinotar Oy, F-Seitse OÜ |
| | |
| www: | www.fseitse.ee |
Guests
Karlo Funk
Institution
Kaie-Ene Rääk
Producer