E.T. the Extra-Terrestrial as viewed by a 16-year-old girl with psychological issues is a repulsive-looking monster reminiscent of a misshapen embryo. How about that for the premise of a hallucinatory audiovisual ride pulsing with teenage angst and a creeping feeling of inappropriateness and disgust?

Synopsis
What if E.T. the Extra-Terrestrial wasn't a cute, clumsy little creature? What if he were a repulsive-looking monster that made weird noises and was reminiscent of a misshapen embryo? And what if "he" wasn't discovered by a little boy from a broken home but by a 16-year-old girl who likes to party hard and has psychological problems? In Der Nachtmahr, director AKIZ answers those very questions: the resulting film would be a surreal trip on the border between overwrought reality and feverish fantasy. Difficult to classify, this movie from a multimedia artist who goes by the pseudonym AKIZ ingeniously works with dream logic, captivating the viewer's subconscious with scenes pulsating their way through teenage anxieties, leaving us with creeping feelings of inappropriateness and disgust. The creator of this intense audiovisual ride cautions viewers about the sound and strobe effects while at the same time requesting that theater owners screen the movie at maximum volume. The Karlovy Vary IFF will present the movie in association with the Shockproof Film Festival.
Antonín Tesař
About the director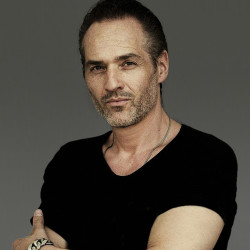 AKIZ​ (b. 1969) gained recognition as a director while studying direction at Filmakademie Baden-Württemberg (1991-96). His graduation work was nominated for a student Oscar and he followed it up with another successful shorts. The ten-minute Painting Reality (2010) was promoted by guerrilla artist Banksy, while another work was selected for the prestigious Museum of Modern Art in New York. In 2012 he founded the production company OOO-Films and began preparations for his feature debut Der Nachtmahr (2015), the first of a planned Demonic Trilogy. In addition to making movies, the director's creative energy also finds expression in other artistic endeavors: AKIZ is also a successful painter and sculptor.
Contacts
K5 Film GMBH
Konradinstr. 5, 81543, München
Germany
Tel: +49 896 530 8940
Fax: +49 896 530 8942
E-mail: [email protected]
www: www.k5film.com

Bon Voyage Films
Ringstraße 19, 22145, Hamburg
Germany
Tel: +49 171 176 7670
E-mail: [email protected]

About the film
Color, DCP

| | |
| --- | --- |
| Section: | Midnight Screenings |
| | |
| Director: | AKIZ |
| Screenplay: | AKIZ |
| Dir. of Photography: | Clemens Baumeister |
| Music: | Steffen Kahles, Christoph Blaser |
| Editor: | AKIZ |
| Art Director: | Vera Koch |
| Producer: | Amir Hamz, Christian Springer, AKIZ, Simon Rühlemann |
| Production: | OOO-Films, Bon Voyage Films |
| Cast: | Carolyn Genzkow, Sina Tkotsch, Wilson Gonzalez Ochsenknecht, Kim Gordon |
| Sales: | K5 Film GMBH |
| Contact: | Bon Voyage Films |
Guests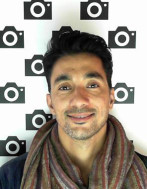 Amir Hamz
Producer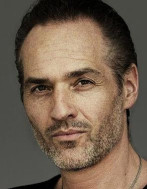 AKIZ
Film Director