The sheltered existence of private detective Aloys starts to fall apart when his father dies. When someone takes his prized collection of video tapes, he realises he will have to abandon his secluded world. Thus begins a convincing debut, a romance hovering between reality and fantasy.
Synopsis
Aloys has just buried his father with whom he ran a detective agency. A life filled with routine seems to help him come to terms with his loss, that is until someone steals his prized collection of video tapes and cameras, equipment he has amassed for both professional and private use. He begins to lose control of his life and will be forced to leave his carefully constructed microworld. His cassettes are returned to him, but the game has to carry on. Aloys discovers a secret realm of fantasy when he starts to receive phone calls from a young woman called Vera. The conversations between the two take on the surreal shades of a guarded courtship. But, sooner or later, Aloys needs to find the courage to seek out the real Vera, who may well be more complicated than her dream version. Nölle's carefully composed melancholic images, partaking of both reality and illusion, are complemented with subtle performances from the two leads (Georg Friedrich, Tilde von Overbeck). Despite being a debut feature, the work manifests experience and a clear vision.
Vít Kořínek
About the director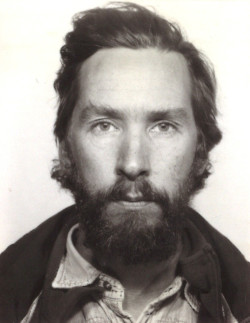 Tobias Nölle (b. 1976, Erlenbach, Switzerland) studied at the School of Visual Arts in New York (1999–2003). At Locarno the short René (2008) earned him a Golden Leopard in the national competition as the Best Swiss Short. With René and its melancholy contemplation of the hero's microworld, Nölle anticipated his subsequent feature debut. As writer-director he contributed to the collective mosaic Wonderland (Heimatland, 2015), screened last year in competition at Locarno. Here, too, is a linking motif: instead of an isolated hero, the protagonist of the film is an entire country that decides to distance itself from everything round it. The director states that lyrical films based on atmosphere rather than plot (like Aloys) are more demanding, since the construction of a fragile fictional world requires greater sensitivity than a narrative built upon a chain of events.
About the film
Color, DCP

| | |
| --- | --- |
| Section: | Another View |
| | |
| Director: | Tobias Nölle |
| Screenplay: | Tobias Nölle |
| Dir. of Photography: | Simon Guy Fässler |
| Music: | Tom Huber, Beat Jegen |
| Editor: | Tobias Nölle |
| Art Director: | Su Erdt |
| Producer: | Christof Neracher |
| Production: | Hugofilm Production |
| Coproduction: | Petit Film, Schweizer Radio und Fernsehen, SRG SSR, ARTE |
| Cast: | Georg Friedrich, Tilde von Overbeck |
| Sales: | New Europe Film Sales |
Guests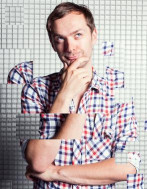 Jan Naszewski
Sales Agent